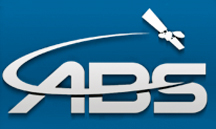 [SatNews] ABS and Arab Satellite Communication Organization (ARABSAT) have signed a strategic commercial agreement for a multi-transponder, lifetime, Ku-band payload on the new ABS-3A satellite, planned for launch in late 2014/ early2015.
This Ku-band payload deal will provide ARABSAT with additional growth opportunities to serve their customers over the Middle East and North Africa regions. The ABS-3A satellite will be one of the world's first all-electric propulsion satellites (a Boeing 702SP platform satellite) with nearly 8 kilowatts of EOL payload power and up to a total of 48 C- and Ku-band transponders.
The satellite will be located at 3 degrees West and will offer expanded capacity connecting the Americas, Europe, the Middle East and Africa regions—C and Ku-band coverage will serve both sides of the Atlantic for trans-Atlantic as well as regional connectivity and services.
Khalid Balkheyour, President and CEO of ARABSAT said "We are very pleased with this payload agreement with ABS, and we hope it is the beginning of a long term successful partnership. ARABSAT has put in the market a Request for Proposals for four new satellites at different orbital locations, and yet we continue to see a rapid increase in customers' demand for telecommunication and broadcasting services across the region—this agreement leverages ARABSAT capabilities to harness more growth opportunities over the coming three years."

"ABS is very excited to collaborate with ARABSAT on this strategic transaction. The MENA beam of ABS-3A is the first time ABS has been able to provide a complete coverage of all of Middle East and North Africa (MENA). We are proud to announce ARABSAT as our strategic partner on this capacity which will serve the growing needs of their MENA customer base," said Tom Choi, CEO of ABS.
The Arabsat infosite is located at http://www.arabsat.com/
The ABS infosite may be reached at http://www.absatellite.net/