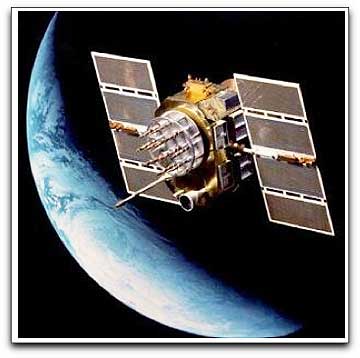 China launched a navigational satellite Wednesday which was the second in a series of as many as 30 orbiters to comprise a global positioning network, this according to that nation's space administration.
The launch of the
COMPASS
satellite occurred just after midnight from the
Xichang Satellite Launching Center
in southwest
Sichuan
province, according to the
China National Space Administration
's website. The satellite is one of as many as 30 satellites China intends to place into orbit by 2015. The satellites will form the
Beidou Navigation System
, a global positioning system (GPS) developed solely by Chinese technology, the
Xinhua
news agency reported. The system will provide transportation, meteorology, petroleum prospecting, disaster forecasting, telecommunications, and public security services. The system is expected to rival the U.S.-developed
GPS
, the
European Union
's
Galileo Positioning System
and
Russia
's
Global Navigation Satellite System
(
GLONASS
). The first
COMPASS
satellite was launched in April 2007,
Xinhua
said, after four other experimental COMPASS satellites were placed in orbit earlier this century.