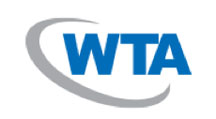 Since 1985, the World Teleport Association (WTA) has focused on improving the business of satellite communications from the ground up—the organization has now published their annual rankings for the Top Teleport Operators of 2016.
The annual rankings of companies by revenue and revenue growth are compiled by surveying teleport operators around the world as well as referencing the published results of publicly-held companies.

"The technology and market changes roiling satellite communication markets affect the teleport sector as well as satellite operators," said WTA executive director Robert Bell. "As technology-agnostic service providers, however, teleports are well positioned to deal with change, particularly the smaller and more nimble players."

Key Facts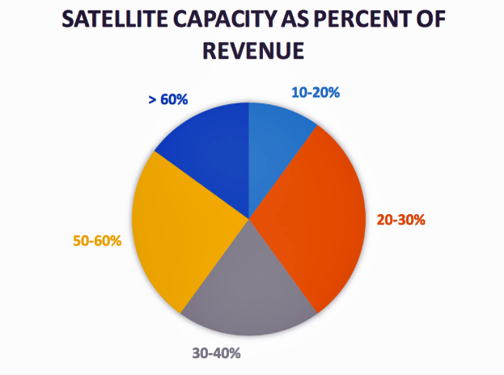 Companies reporting for the Top Operators had total annual revenues exceeding US$12 billion, of which independent operators comprised $2.7 billion.

The two fastest-growing operators, GEE/EMC and SpeedCast, have grown through merger and acquisition activity, while the previous acquisition leader, Encompass Digital Media, has focused on consolidating its purchases.

Independent operators that have reported consistently for the past three years achieved an average compound annual growth rate (CAGR) of 12 percent over the period. In a sign of challenging times, however, 43 percent of these companies reported revenue declines while 47 percent reported revenue increases. Despite the wave of consolidation among larger operators, it has proved harder for them to achieve growth over the past three years than smaller operators. Two-thirds of smaller companies (revenues of less than US$100m) reported revenue growth over the period compared with 40 percent for large operators. The big companies that did grow, however, achieved average CAGR of 116 percent for the period, compared with 42 percent for smaller companies.

On average, the independents reporting for the Top Operators spent 41 percent of revenues on satellite capacity, with a low of 12 percent and a high of 76 percent. Half of the companies kept capacity spending below 40 percent of revenues, while 20 percent turned over more than 60 percent of revenue to their satellite vendors.
In May 2017, WTA will publish its annual Inside the Top Operators report, which will provide a more detailed analysis of survey results.
The Independent Top Twenty
The Independent Top Twenty ranks teleport operators based on revenue from all sources. The list focuses on the independent operators at the core of the business, excluding companies whose primary business is ownership and operation of a satellite fleet or terrestrial network. In order from largest to smallest, the Independent Top Twenty of 2016 are:
1. GEE/EMC (USA)
2. Harris CapRock (USA)
3. Telespazio S.p.A. (Italy)
4. Encompass Digital Media (USA)
5. Arqiva (UK)
6. SpeedCast (China)
7. Globecomm (USA)
8. Telstra Corporation (Australia)
9. Belgacom Int'l Carrier Services (BICS) (Belgium)
10. du (UAE)
11. PlanetCast Media Services (India)
12. Media Broadcast (Germany)
13. Jordan Media City (Jordan)
14. Signalhorn Trusted Networks (Germany)
15. Axesat (Columbia)
16. Onlime (Germany)
17. STN (Slovenia)
18. Elara Comunicaciones SA (Mexico)
19. Global Data Systems (USA)
20. Milano Teleport S.p.A. (Italy)
The Global Top Twenty
The Global Top Twenty ranks companies based on revenues from all customized communications sources and includes operators of teleports and satellite fleets. In order from largest to smallest, the Global Top Twenty of 2016 are:
1. Intelsat S.A. (Luxembourg)
2. SES (Luxembourg)
3. Eutelsat (France)
4. EchoStar Satellite Services (USA)
5. Telesat (Canada)
6. GEE/EMC (USA) *
7. Harris CapRock (USA) *
8. Telespazio S.p.A. (Italy)
9. SingTel Satellite (Singapore)
10. Thaicom Public Company Ltd (Thailand)
11. Encompass Digital Media (USA) *
12. Hispasat (Spain)
13. Arqiva Broadcast & Media (UK) *
14. Optus (Australia)
15. AsiaSat (China)
16. SpeedCast (China) *
17. Globecomm (USA) *
18. MEASAT (Malaysia)
19. Telenor Satellite (Norway)
20. Telstra Corporation (Australia) *
* Independent: does not operate satellite capacity
The Fast Twenty
The Fast Twenty ranks all teleport-operating companies based on year-over-year revenue growth in their most recent fiscal years. Emerging Markets Communications was the fastest of the fast with 48 percent growth. Ranked by revenue growth, the Fast Twenty of 2016 are: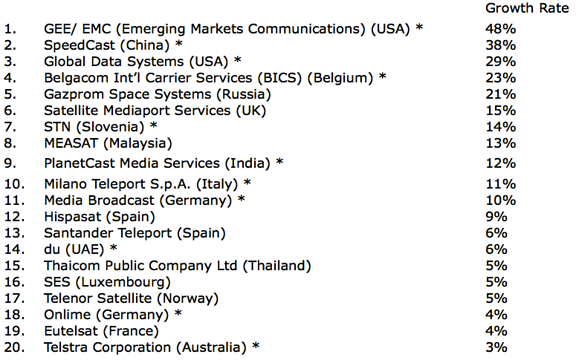 * Independent: does not operate satellite capacity