VT iDirect, Inc. (iDirect), a company of Vision Technologies Systems, Inc. (VT Systems), has announced that Datagroup, a leading VSAT provider in Ukraine, has selected the iDirect platform and the firm's new series of DVB-S2X remotes, the iQ Series, to offer new HTS services to their substantial customer base.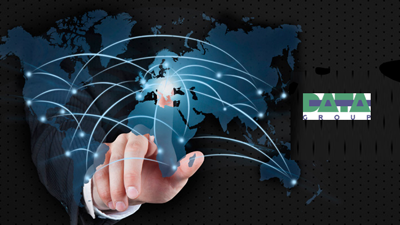 Datagroup will leverage the iDirect network to offer high-speed connectivity to a wide range of enterprise markets, enabling cost-effective deployment of large-scale networks, using contracts with an Intelsat operator for capacity on one of that company's satellites. Long-term plans call for Datagroup to license an additional transponder of HTS capacity to support networks that can scale up to 50,000 sites.
iDirect's DVB-S2X technology, according to the company, delivers revolutionary gains in performance and efficiencies and will enable Datagroup to scale their network based on a significantly lower cost model. The iQ Series of remotes are designed to meet the needs of both fixed and mobility networks within a wide range of performance scenarios and software licensing features, based on a future-proof software-upgradeable design.

Mikhail Shelemba, the CEO of Datagroup, confirmed that his company is the leading VSAT provider within Ukraine with more than an 83% market share. This partnership with iDirect and the selection of their leading-edge DVB-S2X platform, along with the new iQ Series remote, is a critical step in growing the company's leadership and delivering the high-quality services our customers rely on.

David Harrower, VP of International Sales and Business Development, VT iDirect, added that Datagroup is an important example of how to bring HTS to meet current demand, while setting the stage for continued growth. By deploying iDirect's latest DVB-S2X technology and iQ remotes, Datagroup gains greater performance and efficiencies to meet their escalating user demands and will realize lower business costs that enables them to maintain their leading market position.