EADS North America has received a five-year contract to provide commercial radar satellite data to the U.S. government's National Geospatial-Intelligence Agency (NGA) for use in intelligence, military and homeland security applications.
The data will be provided by the geo-information service provider,
Infoterra GmbH
, an
EADS Astrium
subsidiary that holds the commercial exploitation rights for the German radar satellite
TerraSAR-X
.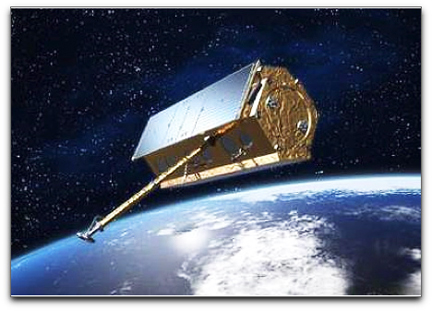 This
Indefinite Delivery Indefinite Quantity
(
IDIQ
) contract has a value of up to $85 million, and involves the supply of imagery from
TerraSAR-X
, an EADS Astrium-built
synthetic aperture radar
(
SAR
) satellite, along with related products and direct downlink services. The data will enable the NGA to provide other U.S. government and DoD agencies improved information acquisition capabilities — particularly in bad weather and low light conditions. The agreement follows an initial 18-month contract in which NGA evaluated data delivered by the commercial TerraSAR-X radar satellite, which has been in orbit since 2007 and fully operational since early 2008.
During the new five-year contract, TerraSAR-X will be complemented with another EADS Astrium-built SAR satellite,
TanDEM-X
, which is scheduled to be launched in 2010. Together they will create a unique twin-satellite formation that will collect data for a global digital elevation model. The SAR instruments on TerraSAR-X and TanDEM-X enable large-area coverage as well as extremely high resolution and geolocation accuracy — performance that is particularly well suited for reconnaissance and intelligence applications. Data and products supplied under this contract can be used in processing centers of
U.S. Department of Defense
agencies and the U.S. intelligence community, as well as down linked directly to ground receiving facilities. Satellite images, fused with other intelligence and geospatial information deliver actionable information to national decision makers and warfighters.
NGA
, as the Department of Defense's (DoD) sole procurer of
commercial remote sensing
(
CRS
) data, routinely procures commercial imagery from both domestic and foreign sources. NGA and its mission partners use commercial SAR data for intelligence, military and homeland security applications.