Gazprom Space Systems (GSS) and Gilat Satellite Networks Ltd. (NASDAQ, TASE: GILT) have signed the contract with an estimated value of $18 million to provide broadband connectivity across Russia.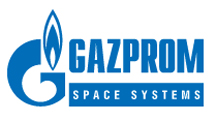 Gilat will deliver their multi-service platform and user terminals to operate over the new Yamal 601 Ka satellite. The companies also signed a Cooperation Agreement for joint development of communication projects, such as IFC and railway transport.
The Yamal 601 Ka satellite is expected to be launched in 2019 and will provide broadband coverage for the European and Asian regions of Russia. The satellite's 32 beams will be supported by Gilat's two SkyEdge II-c gateways which will be installed in the Central and Siberian Federal Districts.
This first phase of the project consists of gateways for using one-third of the satellite's capacity and includes the delivery of tens of thousands of Gilat's terminals with the advanced efficiency-driven DVB-S2X technology. An expansion of the project is expected when additional capacity will be required for further service.
Gilat's highly efficient platform, supporting a broad portfolio of VSAT solutions, will enable GSS to provide high quality affordable broadband to various market segments. Gilat's Scorpio VSATs will deliver consumer broadband to the most remote locations, while Gilat's Capricorn VSATs will enable the rural regions to benefit from corporate connectivity and shared access.
Additionally, GSS and Gilat agreed to engage in further business cooperation including joint development to expand regional and global coverage for fixed and mobile platforms, as reflected in the signed Cooperation Agreement. The Agreement calls for IFC coverage over Russia and abroad supported by multiple Ka- and Ku-band satellites from GSS and other satellite operators, taking advantage of Gilat's dual-band Ku-/Ka- antenna. The plans also include provision of communication services to passengers of railway transport with Gilat's on-the-move terminals and GSS satellite capacity.
Executive Comments
Dmitry Sevastiyanov, Director General of Gazprom Space Systems, said that the company is pleased to collaborate with Gilat for Ka- broadband coverage across Russia and to further extend the firms' partnership to future projects. The firm selected Gilat's platform due to its high efficiency and its flexibility to support multiple applications today and tomorrow.
Michal Aharonov, VP Commercial at Gilat, added that the company is honored to be selected by GSS as the ground segment provider for its Yamal 601 Ka satellite as well as the potential of additional cooperation for future joint development projects. "This partnership is a significant step for Gilat in Russia as an enabler of high-quality affordable broadband to the people of Russia in a variety of markets.