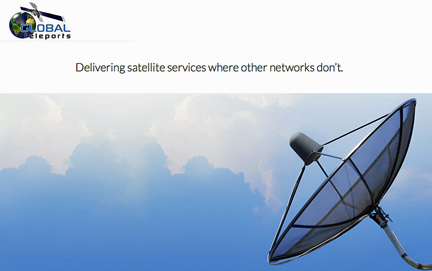 [SatNews] Global Teleports has successfully registered for the government-led Urban Broadband Fund's Connection Vouchers Scheme in the UK.
The Connection Vouchers Scheme enables customers in the covered cities to receive funding to cover the cost of broadband installation. Currently, the scheme covers more than 20 cities across the UK, including Bristol, Cardiff, Cambridge, and Oxford. Once installed, the Global Teleports state of the art triple play broadband service, Vip3Play, costs from just £13 per month and covers 100 percent of the UK geography. The service is capable of delivering data, voice, and video services to both domestic and enterprise users. The satellite antenna is so simple that it can be installed and used by untrained personnel, using the manufacturer's Point&Play® device. The Vip3Play service can achieve speeds of up to 45Mbit/s for enterprise users, and 20Mbit/s for domestic users
"We are pleased to be involved with this scheme, which is moving in the right direction for the provision of faster broadband," said Roger Boddy, CEO, Global Teleports. "However, we hope that it will be followed by similar schemes aimed at improving services across rural Britain, where broadband provision is often seriously lacking."
Global Teleports will be showcasing its service at the upcoming South Wales Chamber of Commerce Business Exhibition on 26th June in Cardiff, one of the cities covered by the scheme.
For additional information, please visit http://globalteleports.com/