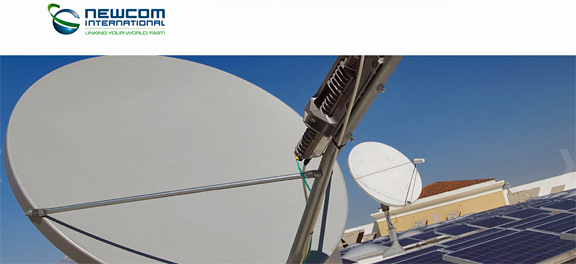 [SatNews] Improving quality of life for people living in remote regions around the world is a key mandate for NewCom International.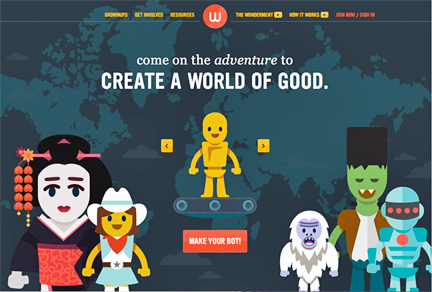 The company has been able to provide Internet access and global connectivity to the indigenous Q'eros Nation tribe living high up in the Andes of Peru. Working in partnership with Kidnected World, an NGO that provides online creative tools to connect young people globally as a catalyst for greater humanity, NewCom donated a year's worth of satellite-based Internet access to a school serving the village of Qocha Moqo, which involved trekking a satellite dish up steep mountain trails to an elevation of more than 16,000 feet.

Now, after living completely cut off from the rest of the world, students and their families have a way to connect and engage with people across the globe. They also have the ability to learn about other cultures and world events, share their cultural traditions and access the endless educational materials the Internet provides.
"Our students and their parents are very happy to be connected to the world in this digital age," said Hannah Rae Porst, director for Willka Yachay, a Peru-based NGO that built and oversees the school for the village. "There were many happy dances and lots of hugging when the satellite dish was installed."
Porst, whose organization is dedicated to helping indigenous communities thrive in the modern world, says the Internet connectivity—powered by solar energy—has been life changing for everyone involved. Thanks to the Internet and creative tools provided, she says students have been able to connect with other students and indigenous tribes around the world and share their cultural knowledge and way of life. After school, says Porst, the computer and Internet are open to anyone who wishes to use it—benefiting all forty families in the village. She adds that the Internet connectivity has also made a huge difference in the lives of the teachers—not just in terms of the educational content they can share with students, but in terms of their own quality of life.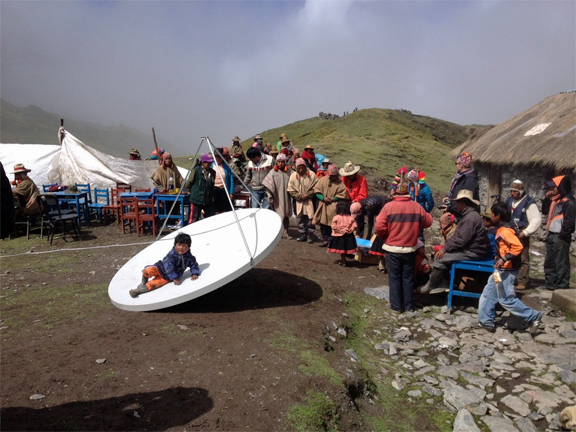 "We have incredibly dedicated teachers in Q'eros," added Porst. "They come from as far away as 22 hours of travel and live and teach in the remote villages for three weeks straight and then have one week off. There is no telephone signal in Q'eros. However, now, for the first time ever, our teachers can communicate with their families while here."