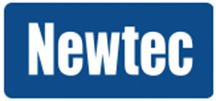 Newtec's Dialog® platform has been selected to facilitate the launch of C-band enterprise services for Com & Com, a joint venture between the service provider Terabit and Newtec's certified business partner OSB.

With network congestion in the Burmese cities and optical fiber backbones mostly restricted to the center of the country, satellite gives Com & Com a fast way to provide high-quality service connectivity in both cities and hard-to-reach areas in Myanmar.

Newtec will supply Com & Com in Myanmar with a highly scalable 4IF Newtec Dialog Hub, supporting MF-TDMA as well as Mx-DMA® return link technology, and hundreds of Newtec MDM2200 and MDM3100 Satellite Modems. The platform will provide fast and cost-effective connectivity to the country. The C-band service will initially serve corporations, SMEs and banks. Com & Com will later expand the service to Ku-band and consumer broadband.
As a multiservice platform, Newtec Dialog enables tailored services and guarantees optimal modulation, bandwidth allocation and service availability, whether it is being used to provide enterprise, consumer broadband, cellular backhaul or mobility services. It features Newtec's return link technology Mx-DMA, which delivers the efficiency of SCPC with the dynamic bandwidth allocation of MF-TDMA, making Com & Com's services more bandwidth efficient and enabling services to run more reliably than before.

Within two years, the parties expect to provide several hundred more VSAT terminals.

Com & Com's Managing Director, Ms, Theingi Lin, said, "In Myanmar—where Internet and television penetration is very low—satellite communication is the most cost-effective and fastest way to bridge the digital divide. The combination of two return technologies, including MF-TDMA and Newtec's own Mx-DMA, the sophisticated Quality of Service management and the high service availability were key factors for us when choosing a partner for this project."

Mario Querner, Newtec's VP Asia, added, "Our multiservice Newtec Dialog platform, our Mx-DMA technology and the relationship with our partner OSB have been a key part of this success and we are confident we will expand this further in the future."