This year at IBC2017, C-COM will be displaying various iNetVu® auto-acquire products that cover six different form factors available in the company's growing line of antennas — C-COM will be resident at booth 5.C85.

C-COM will show the following at our booth 5.C85: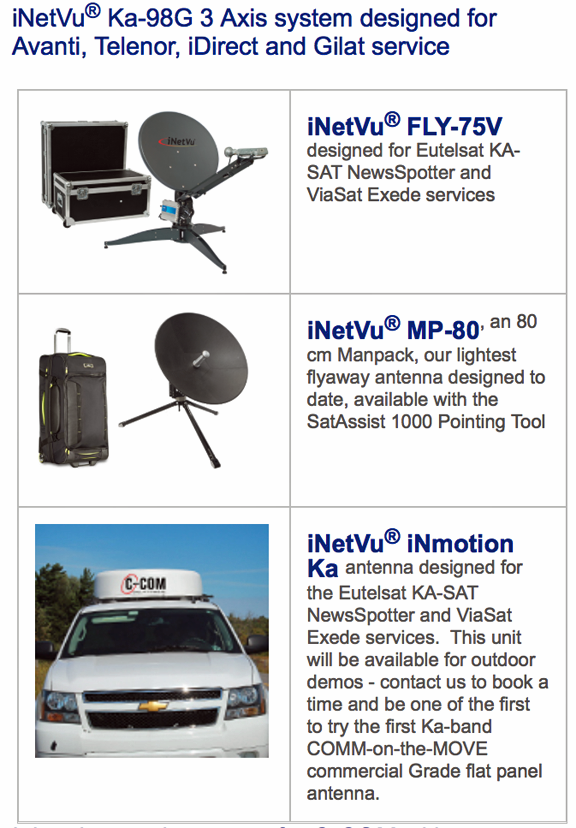 This has been a busy year for C-COM with new products being developed and more sophisticated routines being added to the company's world class iNetVu® Controller. In an effort to make the mobile VSAT market easier for the operators, C-COM has been hard at work listening to customer suggestions and developing new software to make the iNetVu® more autonomous.

Working closely with the major modem manufacturers around the world, the iNetVu® line of products now offers customers more choices than ever before, and they continue to improve and upgrade their existing solutions. Visit their booth 5.C85 at IBC2017 (where they can be found behind the large, yellow, Amazon sign).