The New Energy and Industrial Technology Development Organization (NEDO) and Sky Perfect JSAT Corp. have successfully conducted a test to detect a missing person in mountain areas using a drone operated via satellite communications.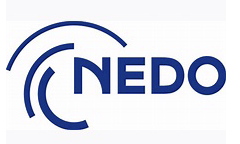 The drone was equipped with a compact satellite communications device, according to an announcement by the government-affiliated organization and the Tokyo-based satellite television operator.
According to NEDO, mobile phone radio waves are needed for controlling drones flying over places far from their operators, and for sending and receiving videos captured by the unmanned aircraft.

But such operations are difficult in mountain areas with poor communications links and disaster-hit areas.
The satellite communications device used in the test weighs only 1.5 kilograms, one-sixth of the weight of conventional devices and light enough to be installed on the drone.
In the search-and-rescue test conducted at Mt. Daisen in Tottori Prefecture, with the police department of the prefecture for two days until Thursday, a rescue team successfully received videos filmed by the drone via satellite communications and found the person playing the role of a missing individual using the videos.
NEDO said that compact drones can be operated more flexibly than helicopters.
It will continue research, including by conducting tests to simultaneously fly multiple drones without collisions at a remote location.
Jiji Press, TheJapanNews