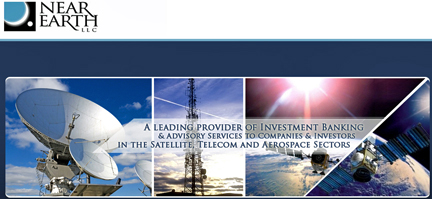 [SatNews] Euroscan Holdings, B.V., a telematics solution provider, has been acquired by ORBCOMM Inc., a leading global satellite data communications company, specializing in Machine-to-Machine (M2M) communications and solutions (ORBC on the NASDAQ).
The Euroscan Group is a leading global provider of telematics and logging solutions for data recording and online monitoring in the transport sector. The transaction closed on March 11, 2014. Near Earth LLC was the exclusive financial advisor to ORBCOMM Inc. for this transaction.

A copy of the official company release can be found here: http://www.orbcomm.com/uploads/files/Euroscan.pdf
Near Earth LLC is a specialized investment bank serving the satellite, telecom and aerospace sectors. Near Earth offers its clients a portfolio of services including mergers and acquisitions advisory for buyers and sellers, private placements, valuations and financial consulting services.
Additional information regarding Near Earth is available at http://www.nearearthllc.com/