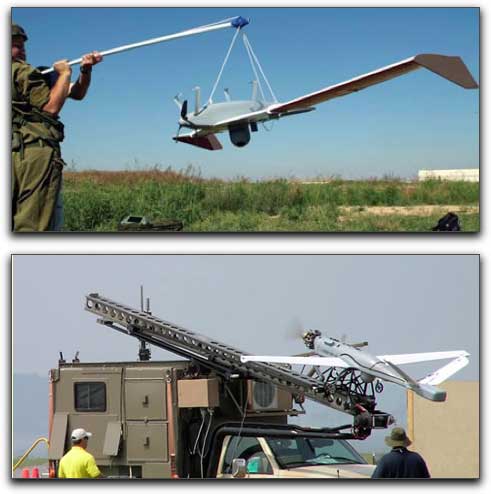 According to China View, Israel will facilitate the production of unmanned aerial vehicles (UAV) for Russia, as Moscow declared last week it had decided to halt the sale of advanced MiG-31 fighter jets to Syria, Jerusalem Post reported Sunday.
Russia signed a deal worth of 50 million U.S. dollars in April with
Israel Aerospace Industries
(
IAI
). This is the first Israeli sale of military platforms to Russia, which would include some of Israeli second-tier UAVs, including the
Bird-Eye 400
mini-UAV, the
I-view MK150
tactical UAV, and the
Searcher MK II
medium-range UAV, according to the report. The delivery of the UAVs to Russia would begin by the end of the year. Russian Deputy Defense Minister
Vladimir Popovkin
is expected to visit Israel in the coming weeks to get a look at production, said the report. Moscow had agreed in 2007 to sell eight
MiG-31
fighter jets to Damascus for 500 million U.S. dollars, but called off the deal in April. Last month, Israeli defense officials told the
Jerusalem Post
that Israel had decided to sell advanced UAV to Russia on condition that it would not transfer the technology to Iran or Syria and would suspend the sale of anti-aircraft systems to these countries.