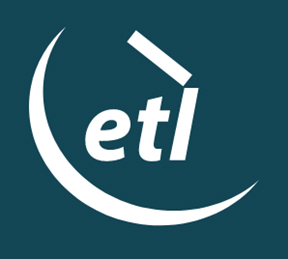 Andrew's focus at ETL Systems is to be aware of the up-and-coming changes in the satellite market, so that ETL can respond with new designs in RF Distribution. This covers both new satellite constellations as well as upgrades in teleports and new technologies that are reaching the consumer, such as 5G.
ETL is a designer and manufacturer of RF distribution hardware for the satcoms market, particularly for ground segment infrastructure and the firm is constantly in tune with these market segments. According to Andrew, the company believes these are exciting times as there is a renewed focus on SATCOM once again, which is a sector that doesn't change as rapidly as one might wish — change takes time. He believes the SATCOM industry needs to be more agile in the future to remain the service of choice and that the company needs to design products for the new frequencies and to be scalable to address future customer requirements.
ETL has been in existence for more than 25 years and they have more than $100 million in equipment commitments in field, so the firm has the crucial responsibility of supporting all of those kits. Andrew said the company offers lifetime support at no cost for their products and the firm supports every kit they've ever manufactured.
Andrew noted that the company exists in the domain between the satellite dish and the modem — it is their responsibility to transport that signal to and from the dish to a number of modems, which then process the delivered content into TV channels for viewers around the world. ETL Systems responsibility is to ensure the signal quality is good, which is ensured by using high level equipment such as amplifiers and fiber links, and switching the signal to the customer.
This is all happening, predominantly, in L-band, due to the reliability and performance of their L-band products — 75 percent of the main NATO government uses ETL equipment to protect their citizens. ETL Systems ships product to 112 countries and has a team of experts handling customers' shipments through the shipping process as well as customs.
Andrew said that ETL Systems successes are due to the firm's customer care and history of reliability. While a 150 person company, the firm has remained a family concern and they feel responsible for the products they design and make as well as the customers who use their products. ETL's friendliness, support and interaction with teleport personnel helps customers feel assured that when things do go wrong — that is a reality — ETL understands the complexities of such aspects and there is always a subject-matter expert to help solve problems.

He noted that ETL is also a design company. Their RF kit has a reputation for being easy-to-use, easy to understand and easy to operate. The company specializes in hot-swappable components and satellite teleport needs. ETL Systems' equipment works directly out of the box and that's why 14 of the top 20 satellite operators use the firm's switch matrices and RF products.
Andrew believes there are two main directions for the industry. First, IP and fiber already handle many point-to-point links; however, the price of SATCOM price has substantially decreased — there will continue to be price pressures and the industry needs to make certain that broadcasters realize the viability of satellite as platforms for content delivery, due to their reliability and bandwidth costs. Secondly, as 5G arrives, there will be harmony between the ground segment of point-to point masts and SATCOM.
IBC, said Andrew, is the one show where the company can show and demonstrate the quality of their equipment, to view product in person as well as have time to ask questions regarding products. This availability builds trust with a buying customer.
Interview conducted on Friday, September 13, 2019, at IBC2019 in Amsterdam.