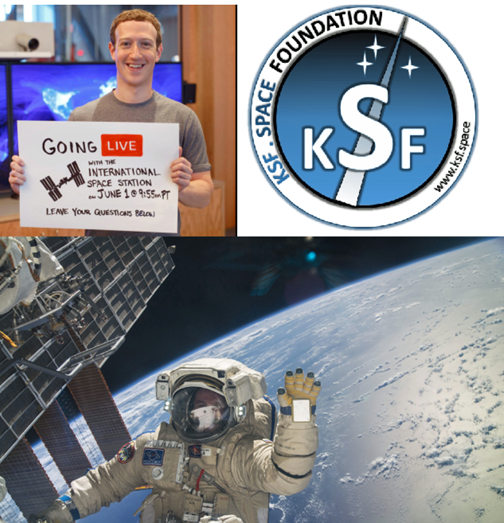 KSF Space is working with academic sectors across the globe to manage and help them write proposals and then submit them to KSF Space's Amateur Radio partners to win a scheduled event for a direct and live communication with the crew of the International Space Station (ISS).
KSF Space will enable students to chat directly with crew members of the ISS and will encourage them to engage in various discussions of science, technology and engineering. Radio organizations and space agencies in the USA, Russia, Canada, Japan and Europe sponsor this educational opportunity by providing the equipment and operational support to enable this direct communication via Amateur Radio. Hundreds of Amateur Radio operators around the world work behind the scenes to make these educational experiences possible.
According to Said Dr. Kayyali Mohamed, KSF Space Founder, the company work with all universities and academic sectors that are interested in such experiments, to support and guide them in writing the proposal and the guide lines for managing the winning proposals.
KSF Space was initially founded to enable cost-effective access to LEO with zero-environmental impact flying solutions. The foundation offers access to near-space and LEO for research and scientific experiments in many fields, such as Earth or Space Observation, biological testing, satellite positioning detection, earth magnetic field measurement, radio transmit, atmosphere science and technology experiment. The foundation encourage universities to develop R&D missions using smallsats, as these tiny spacecraft have become one of the most important elements in developing future scientific space missions.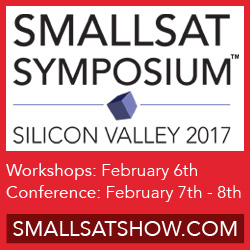 KSF Space also recently announced the creation of the world's first Nano-Satellite Engineering Professional Certification "NEP Certificate." The NEP Certification pathway will validate the training and experience of aerospace engineers and experts and will be recognized by major space companies, organizations, foundations and agencies. Some of the industry partners will work with KSF Space to review the content of the course material and accredit the certificate by recognizing NEP Certification as world's first and only smallsat specialization and training credential.