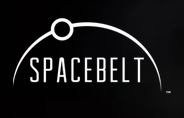 Cloud Constellation Corporation and Arch Mission have entered into a partnership to collaborate on Arch Mission Foundation's vision to archive the body of human knowledge in space.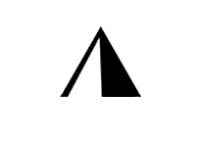 In support of Arch Mission's data archival vision, Cloud Constellation will make its SpaceBelt services available for global collaboration.
Cloud Constellation's SpaceBelt™ Data Security as a Service (DSaaS) is a patented, scalable, space-based cloud service for securing high-value and highly sensitive data assets by providing data storage in space and global, secure managed network services. SpaceBelt services are a paradigm shift in data security that greatly mitigates the risk of a data breach by providing global isolation of a customer's data from inherently vulnerable global terrestrial networks.
A constellation of eight satellites in LEO is networked with a redundant, self-healing optical ring for high availability.
The SpaceBelt network communicates with secure access points located at enterprise, government and military facilities via connectivity with geosynchronous satellites (GEO).
Individual cloud storage satellites and constellations are available to address an organization's storage and/or sovereignty requirements.
The Arch Mission Foundation is a non-profit corporation designed to continuously preserve and disseminate humanity's most important knowledge across time and space. It is the architect and distributor of archives called Archs™, which are the longest-lasting records of human civilization ever created. Earlier this year, the Foundation announced the creation of the Lunar Library™, which will place Wikipedia and other archival information on the moon in 2020. These endeavors are part of the Arch Mission's vision to preserve information for the benefit of future generations.
Executive Comments
Nova Spivack, Co-Founder, Arch Mission Foundation, said that SpaceBelt offers the comapny another extraordinary opportunity to preserve human knowledge. Cloud Constellation Corporation represents a shift in thinking beyond terrestrial networks and opens up a new, secure frontier for data storage and access that will be vital to the Arch Mission Foundation's efforts. Arch Mission Foundation is committed to using new storage and distribution technologies to ensure our archival efforts, and SpaceBelt will be a key component of that effort.
Dennis R. Gatens, VP of channel management and marketing, Cloud Constellation Corporation, added that the company is delighted to be part of Arch Mission's worthy and far-reaching vision of archiving the world's body of knowledge and the firm believes SpaceBelt will be a valuable contribution that will facilitate global participation in their mission.