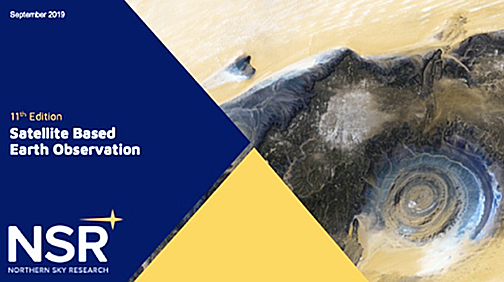 From imagery and data, collected and delivered, via satellite through value-added data processing services and Big Data analytics, the latest NSR report —
Satellite-Based Earth Observation, 11th Edition
— offers the most comprehensive analysis of the fast growth EO markets.
The report answers critical questions regarding the Earth Observation market: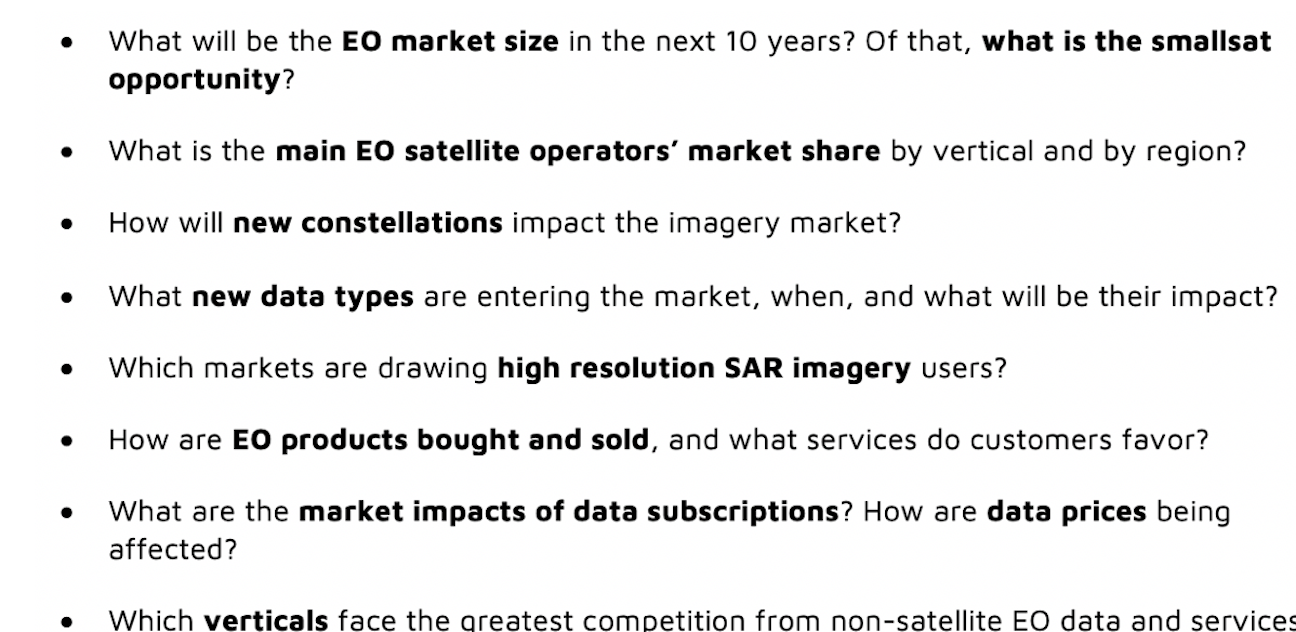 Bottom Line
How does NSR see the Satellite-Based Earth Observation market develop and evolve in the next 10 years for each region, vertical, resolution, and type of data? For details, select this direct infolink...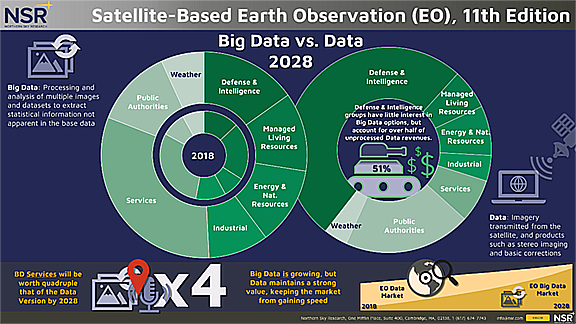 Companies and Organizations Mentioned in EO11: Airbus DS, Antrix, Astro Digital, AWS, Axelspace, Bird-I, BlackSky Global, Bluefield Technologies, Canon, Capella Space, CNES, Copernicus, DARPA, Descartes Labs, DigitalGlobe, DMCii, e-GEOs, Farmer's Edge, FIMI Group, GeoOptics, Geosys, GHGSat, Iceye, Imagesat, Kleos Space, KSAT, Landsat, Maxar, NGA, NOAA, NRO, Orbital Insight, Orbital Micro Systems, Planet, Planetary Resources, PlanetIQ, Satellite Vu, Satellogic, SatSure, SIIS, Spire, Synspective, Trident Space, Umbra Labs, Urban Observer, Ursa Space, and Urthecast.