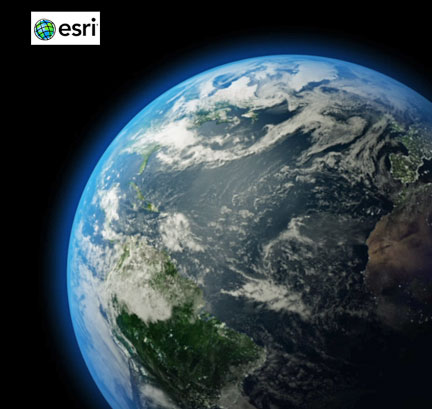 Esri has entered into a collaborative agreement with Alibaba Cloud, the cloud computing arm of the Alibaba Group — the agreement will enable both organizations to deliver enhanced options to customers seeking to implement their Esri technology on Alibaba Cloud.
Esri President and Founder, Jack Dangermond, described the agreement as a recognition of successful implementations and a shared belief that location intelligence in cloud infrastructure was pivotal to addressing customers' needs and solving real-world problems — especially those that need scalable computing, storage, and networking capabilities. He added that the company has seen their users achieve amazing results already with Esri technology in Alibaba Cloud. This has been possible as both organizations have engineered interoperable and compatible technology, based on industry standards. The agreement will now bring the company's engineers together to collaborate on shared initiatives that deliver the next wave of location intelligence innovation on the cloud.
Esri's sole authorized distributor in Mainland China, Esri China, has a proven track record in helping customers implement Esri technology on Alibaba Cloud. The Ningxia Land and Resources Bureau has built their own foundational geospatial data platform using Esri's ArcGIS Enterprise technology on Alibaba Cloud. The customer has consolidated their electronic map data, imagery, survey, and 3-dimensional data into a "one stop" catalogue used by all functions and levels of the Ningxia Autonomous Region government.
Esri China's President, Frances Ho, has witnessed the rapid migration of location intelligence capabilities to cloud infrastructure, and believes that this will continue, noting that the organizations are rapidly adopting geographic information systems (GIS) and combining it with the capabilities of cloud technology. The company's users already rely on ArcGIS Enterprise and Alibaba Cloud to do this reliably and efficiently, using world-class innovation from our GIS experts in China, the United States, and around the world.