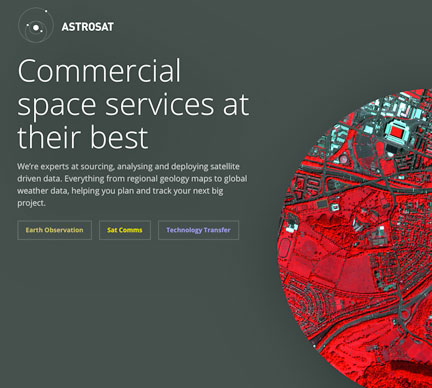 [Satnews] Scottish space science and management company Astrosat has been invited to demonstrate the effectiveness of its revolutionary Recovery and Protection in Disaster (RAPID) system to the Malaysian government in field conditions.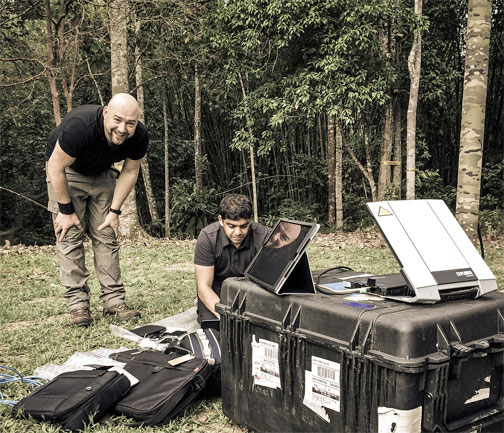 RAPID is a technology solution designed to aggregate, manage, analyze and share critical infrastructure data designed to be a modular system of data layers. This maximizes practical use of 'downstream' data, i.e., data taken from orbiting satellites, for the use of first responders in disaster relief.

Astrosat, whose 24-strong team includes astronautic experts, oceanographers and geoscientists, has won numerous awards for its innovative exploitation of the space sector. Most recent was the 2015 Copernicus Masters Smart Cities and Intelligent Transport Challenge in October last year.

In Malaysia, deforestation leading to flash floods is one of the main concern of government ministers. To show how RAPID could address this menace, Astrosat needed to show that its technological solution was capable of working underneath the country's jungle canopies. In conjunction with the UK Space Agency, and the International Partnership for Space team IPSP), Astrosat's CEO, Steve Lee, demonstrated the capabilities of the RAPID system to Malaysian ministers over 14 hours in the jungle, alongside fellow IPSP company Crib Gogh. Astrosat was able to demonstrate tailored data layers showing real-time satellite imagery in the depths of the jungle, despite the lack of cellular or wireless network and the obstacle of jungle canopy obscuring satellite signalling.
To target problems effectively, Astrosat endowed RAPID with the ability to record customizable layers of data, resulting in developing nations gaining the ability to select the environmental data which it considers a national priority, such as mountain fissure in Vietnam, or deforestation in Guatemala. RAPID features an intuitive design, intended to turn information-dense data streams into a welcome, easily interpreted interface in the chaotic environment of disaster relief.

Malaysian ministers were impressed with the demonstration of bringing data captured from space down underneath the canopies of the jungle.