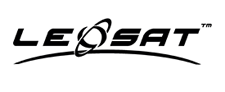 LeoSat
has established their first European office in The Hague with the assistance of the Netherlands Foreign Investment Agency and the
WestHolland Foreign Investment Agency.
Headquartered in Washington DC, LeoSat provides a new connectivity solution for the continuing increase in global data traffic. In 2019, the company aims to launch an LEO satellite constellation to provide the first commercially available enterprise grade global data service worldwide. This is the first time a company is offering connectivity developed specifically for moving large amounts of data around the world with no terrestrial touchpoint — there is an expected 30 percent annual growth in volume between now and 2025..
LeoSat contracted Thales Alenia Space to construct their satellite constellation, with the launches expected to start in 2019 and to be completed by the year 2022.
Recently, LeoSat received funding from Japanese satellite operator SKY Perfect JSAT in order to further develop their product and kick-start their business. This investment follows what is now a trend among several of the world's largest satellite telecom operators to team up with or create their own non-geosynchronous satellite networks.
Geosynchronous or "GEO" orbits are traditionally used for video, voice and data communications. LeoSat's new LEO satellite constellation will be closer to Earth than satellites in the GEO orbit and they will be interlinked via lasers — this which means no terrestrial touchpoints and allows for lower latency and higher security, all ideal for next generation data connectivity.
Mark Rigolle, CEO of LeoSat, stated his company believes The Hague will be an excellent location to develop the firm's European operations and to create new opportunities for customers, stakeholders and staff. With The Hague and Randstad region already home to a number of entities that specialize in space and satellite communication, such as the European Space Agency (ESA), the Netherlands Space Office (NSO) and companies such as SES and O3B Networks, LeoSat is looking forward to bringing an additional dimension to this established high tech pool.