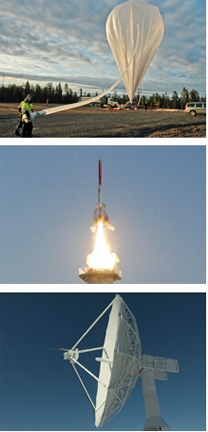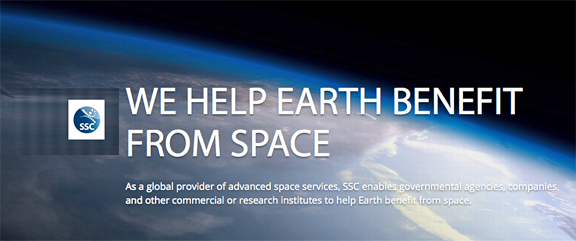 [SatNews] Many activities are on the agenda for this summer at Esrange Space Center—there will be balloon campaigns, test of a supersonic airplane, rocket launches and the opening of a newly renovated visitor center.
Balloons
Several stratospheric balloons will be launched during the long, bright summer days. Three balloons will lift in June, carrying six prototype Earth Return Capsules. The capsules are candidates for returning scientific samples from asteroids, comets or Mars in future ESA missions, which require capsules that are stable throughout entry and descent without the need for a parachute. For more information about the ERC, please visit http://www.sscspace.com/erc-campaign.
In August, the plan is to launch nine smaller balloons. This NASA project, called BARREL, is designed to measure the precipitation of electrons from radiation belts into the atmosphere. Each balloon will be up for about 19 hours to gather all the data needed. Similar flights have been conducted in the southern hemisphere. Now the American scientists want to carry out the tests in the northern hemisphere.
Drop Tests
This unique sonic boom project continues this summer. The Japanese JAXA flight scientific organization will be conducting tests of aircraft models. The ultimate objective is to fly supersonically with as little "bang" as possible. The tests are performed by a balloon drop of an aircraft, which produces a sonic boom while flying supersonically, and measure the sonic boom as it passes. Learn more about the project, called D-SEND#2, at http://www.sscspace.com/d-send2-3
Rockets
The sounding rocket, MAPHEUS-5, is planned to be launched in June. The MAPHEUS program, with scientific payloads, is operated by the German Space Agency DLR. Learn more about MAPHEUS-5: http://www.sscspace.com/mapheus-1
In August two sounding rockets will be launched, as part of the NASA program O-STATES. These rockets carry payloads for research in the upper atmosphere (80 km to 240 km). List of all the rockets and balloons that are scheduled to be launched this year, http://www.sscspace.com/current-campaigns
Satellite Services
In addition to the sounding rocket and balloon activities at Esrange Space Center, a wide range of satellite services will be provided from Esrange Satellite Station, one of the world's busiest civilian ground stations. Its location above the Arctic Circle is very advantageous for communication with polar orbiting satellites. The station is part of SSC global network of ground stations, PrioraNet, which provides satellite launch support, data acquisition services and Telemetry, Tracking and Command (TT&C) services to satellite owners and operators around the world.
Esrange Visitor Center
SSC's visitor center at Esrange has received a major face-lift during the spring. On June 15th, the doors will open to the new Visitor Center, where spontaneous visitors as well as invited guests can get an insight into our business and what is going on behind the Esrange gates. The visitor center is usually unmanned and is open daily during the summer.