CopaSAT LLC has acquired Eclipse Composite Engineering, a designer and manufacturer of military-grade SATCOM antenna components.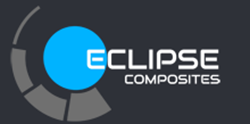 Scott Bohnsack, CopaSAT's Chief Operating Officer, will become President of Eclipse. Eclipse's founder, Todd McNeil, will assume the role of CTO.
Designed to meet the rigorous standards of the U.S. military, Eclipse's advanced composite hardware solutions have earned a leading reputation in the marketplace. Eclipse will maintain their name and 17,000 sq. ft .manufacturing facilities located in Bluffdale, Utah.
Eclipse has the in-house design and manufacturing capability to produce the light-weight and high-performance solutions that are required to meet specific customer requirements. Through the incorporation of high-performance, state-of-the-art nanocomposite materials, along with advanced product design and engineering, Eclipse Composite provides a novel and revolutionary antenna solution.
Since the firm's foundation, Eclipse has earned a number of notable contracts including:
Cooperative Research and Development Agreement (CRADA) with USAF
Defense Acquisition Challenge Program (DACP) Contract Award – 2009-2015, which was recognized in multiple USAF publications
Office of the Secretary of Defense (OSD) — Rapid Innovation Fund Contract — 2014-2018
Scott Bohnsack noted that this acquisition is very compelling on strategic, technology and financial fronts. Eclipse's unique, light-weight antenna technology products complement the firm's business and extends the company's portfolio of solutions available to the government and military sectors.