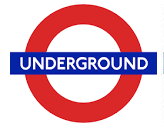 It's good news for folks using the London Underground, one of the most high profile "not spots", who have been unable access their mobile phones.
Although commuters currently can use their phones at station concourses and platforms, it is not so in tunnels for London Tube passengers. London lags behind other major capitals for mobile phone coverage on its transport network which resulted in a pledge, when he was campaigning, from London's Mayor Sadiq Khan who vowed to eliminate the "not spots" in the Tube tunnels.
The BBC reports that Transport for London (TfL) and London Mayor Sadiq Khan will invite telecoms firms to bid to build the infrastructure to provide Underground 4G wi-fi coverage next month.
Other major metro passengers are able to enjoy mobile phone coverage on their transport networks such as Paris, New York, Berlin, Seoul and Tokyo, all these locations have accommodated their passengers for several years.