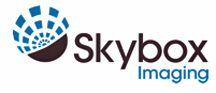 [SatNews] Geoimage has been selected by Skybox Imaging (Skybox) to distribute Skybox's high-resolution imagery and full motion HD video to the Australasian region and Indonesia, Malaysia and the Philippines.

SkySat-1 is a high-performance satellite capable of providing 4-band, high-resolution, sub-metre class imagery. Operating in a sun-synchronous orbit of 600 kilometers, SkySat-1 also provides the first commercial high-resolution, full-motion video from space at 30 frames per second. SkySat-1 is the first of Skybox's planned 24-satellite constellation, which will enable revisit of up to four times per day.
"Geoimage has extensive local expertise in providing Australian customers with superior support and augmented geospatial solutions," said Matt Wood, Skybox Senior Director of Enterprise Solutions. "Selecting key partners in the industry is fundamental to our strategy of making our imagery accessible, timely, and easy-to-use. We are proud to announce our partnership with Geoimage to introduce our products to the Australasian market."
"Geoimage is very pleased to have been selected as a Skybox reseller in Asia Pacific," said Wayne Middleton, CEO of Geoimage Pty Ltd. "The spatial resolution, spectral bands and video capabilities provided by Skybox's satellites are ideal for much of the monitoring work we focus on and will directly benefit our clients for a range of applications. This partnership will help us further strengthen our key position in the geo-environmental and agricultural industries, not only in Australia but throughout parts of Asia including Malaysia, Indonesia and the Philippines."
To view examples of imagery and video collected by SkySat-1, please visit http://www.geoimage.com.au/satellite/skysat-1.