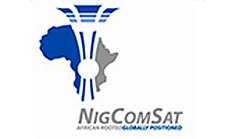 Nigerian Communication Satellite (NigComSat) will procure two satellites from China for local and additional African markets.
Communication Minister Adebayo Shittu told the Nigerian State House correspondents this news after a meeting with President Muhammadu Buhari at the Presidential Villa, Abuja. According to Shittu, the China EXIM Bank will pay the nation's counterpart funding for the satellites. The construction of the satellites will take two years and will start immediately after the necessary papers have been signed by both parties.

Shittu said that NICOMSAT is one of Nigeria's agencies where the hope is to procure two new satellites from China. Initially the agreement was that China will provide the cost of the two satellites, $550 million minus 15 percent, which is the counterpart funding. As Nigeria could not afford this 15 percent, negotiations with the China EXIM Bank and the satellite manufacturers will pay the entire $550 million to procure the two new satellites. The Chinese appreciate the potential market, which is vast, and that is why they have agreed that, even without Nigeria's ability to contribute 15 percent, they are prepared to pay the entire sum of $550 million for the procurement of the two new satellites for Nigeria."
Asked if the $550 million was a loan, the minister said such was not the case, adding that it will be the equity participation of the Chinese company into the satellite business. NICOMSAT is a limited liability company owned entirely by the Federal Government and the Chinese are paying to finance these highly required facilities as all agree on the percentage sharing. Of course, Nigeria has nothing to lose because the nation is not putting anything into this project in terms of financial resources.
On the President's reaction to his presentation, Shittu added that the President was excited and was not surprised, as the Chinese are going to market this satellite as well as to the entire African continent. Also, perhaps by legislation, all Nigerian entities must patronize the Nigerian satellite company rather than going to Israel, UK, or the U.S. for satellite services.
---
Actors in the smallsat industries will be a substantial portion of the information concentration at the upcoming SmallSat Symposium that will be occurring from February 3 to 5 in Silicon Valley, California. For information on this major event as well as registration details, please visit https://smallsatshow.com.