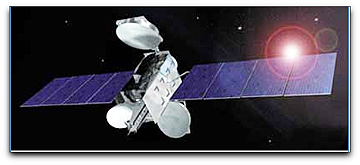 SES AMERICOM-NEW SKIES, a division of SES S.A. (Euronext Paris and Luxembourg Stock Exchange: SESG), has completed a multiyear agreement with TAS (Teleport Access Services, Inc.) to provide three transponders on the NSS-11 satellite to distribute as many as 50 Chinese television channels to cable housholds in Taiwan.
Teleport Access Services (TAS) is the leading cable programming distributor in Taiwan, with a total of 115 channels currently being uplinked to four different satellites. From the orbital position of
108.2 degrees East
,
NSS-11
provides high-powered Ku-band coverage of China, Korea, Japan, the Philippines, South Asia, and parts of the Middle East. The spacecraft enables a full range of media and data applications, from DTH television broadcasting to government communications and VSAT networks. NSS-11 is currently home to a number of Chinese-, Indian- and Korean-language television channels and pay-TV platforms, and supports an estimated 60,000 VSAT terminals in India.