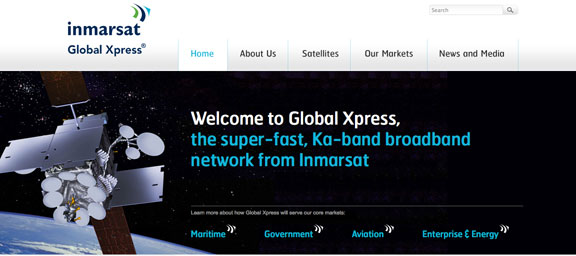 [SatNews] Inmarsat, (LSE: ISAT) has confirmed that its technology partners Paradigm Communications and Skyware Technologies have successfully completed Factory Acceptance Testing (FAT) and Over The Air Testing (OTAT) of their Global Xpress® (GX) terminals.

Operating in the Ka-band, the Paradigm and Skyware terminals are designed for enterprise and government users, ranging from civil government and defence forces to banking and finance, and NGOs. Successful completion of FAT and OTAT allows both manufacturers to complete actions for final Type Approval. This significant milestone has been reached just two months after the first satellite (Inmarsat-5 F1) in Inmarsat's game-changing GX constellation achieved commercial service introduction (CSI), in July 2014. The fleet of three GX satellites, currently scheduled to be fully deployed by the end of the first half of 2015, will create the world's first globally available Ka-band, mobile high-speed broadband satellite network, providing high-throughput services on land, at sea and in the air.

For Paradigm Communications, the Connect 70, Connect 100 and Connect 180 fixed VSAT terminals have all completed FAT and OTAT. Paradigm's integrated GX core module solution, called the Paradigm Interface Module (PIM), has also been approved, enabling it to be paired with any GX-compliant Ka-band terminal.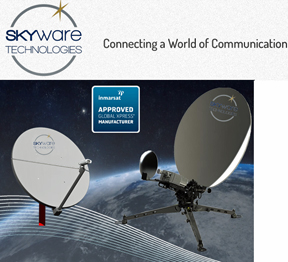 For Skyware Technologies, the ATOM 65 lightweight flyaway terminal and SKY 98 and SKY 180 fixed terminals have successfully completed FAT and OTAT. These include the Skyware Technologies flexible 5-watt Ka transceiver which is currently the only approved RF transceiver for GX.

The full constellation of three Inmarsat-5 satellites is currently scheduled to be fully deployed and commercially available by the first half of 2015, offering the world's first seamless, global, end to end, high-quality mobile broadband service. GX is a US$1.6bn investment program by Inmarsat to deliver the next generation of high-throughput commercial communication satellites.
Further information regarding Inmarsat is attainable at http://www.inmarsat.com/about-us/our-satellites/global-xpress/
For additional details regarding Paradigm Communications, please visit http://www.paracomm.co.uk/
Skyware Technologies infosite is accessible via http://skywaretechnologies.com/