[Satnews] An International Launch Services Proton M launch vehicle is now scheduled to transport the EUTELSAT 9B satellite to its slot on January 30.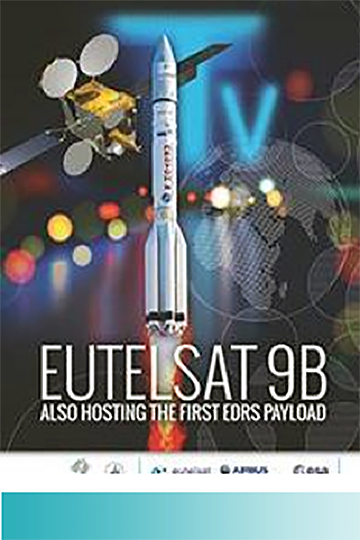 EUTELSAT 9B is a high-capacity Ku-band satellite, built by Airbus Defence and Space using their Eurostar E3000 platform, that will take the satellite to its 9 degrees East position. Capacity will be spread across five footprints, with frequency reuse optimizing overall bandwidth.
EUTELSAT 9B will address high-growth digital TV markets through one pan-European footprint delivering wide coverage and four regional footprints. EUTELSAT 9B also hosts the first data relay payload for the European Data Relay System (EDRS) being implemented through a Public Private Partnership (PPP) between ESA and Airbus Defence & Space.
The Proton M launch vehicle, using a 5-burn Breeze M mission design, will lift off from Pad 39 at the Baikonur Cosmodrome in Kazakhstan. The first three stages of the Proton will use a standard ascent profile to place the orbital unit (Breeze M upper stage and the EUTELSAT 9B satellite) into a sub-orbital trajectory.
From that point in the mission, the Breeze M will perform planned mission maneuvers to advance the orbital unit first to a circular parking orbit, then to an intermediate orbit, followed by a transfer orbit, and finally to a geosynchronous transfer orbit. Separation of the EUTELSAT 9B satellite is scheduled to occur approximately 9 hours, 12 minutes after liftoff.