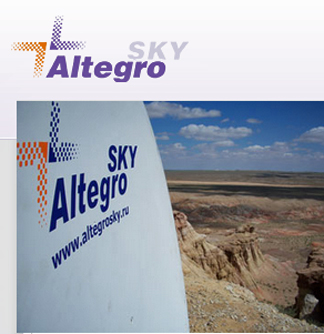 [SatNews] CG AltegroSky will be offering high-speed Ka-band capacity via the satellite "Express-AM5" in the Far East.
The power of this resource will allow B2B and B2C markets to have Internet access in the Far East region at high speeds, as much as 45 Mbps in the outroute and up to 10 Mbps in the inroute channels. Service will be based on the HT1100 satellite modem from Hughes Network Systems.
The launch of this new service in a test operation is planned for the end of March 2015. The Ka-band Internet today is one the most value-added services in SATCOM and will implement a wide range of services and a variety of applications.
According to the head of CG AltegroSky, Sergey Pekhterev, the number of new connections could be hundreds of subscribers per month. He also said, "At the moment, when negative effects of the economic crisis are more clearly visible, it is optimal to introduce new innovative technologies that significantly improve the parameters of the service and its consumer value for customers. In my opinion, satellite broadband Ka-band is the solution that could be a sort of "magic wand" for us this year.
The head of JSC "Race Telecom," Vitaly Kramar, said, "The new Jupiter platform, for the first time in the Russian satellite communications market, will achieve a much greater performance using the satellite network, as compared with terrestrial data networks."