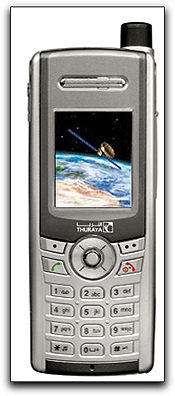 Thuraya has appointed Teknikkom Electronic as a National Service Provider in Malaysia.
According to the agreement,
Teknikkom
will be distributing
Thuraya
's satphones to the Malaysian market, where Teknikkom is a specialized wireless communications business that has an established reputation in the public and private sectors. Through Teknikkom's extensive distribution network, it is expected that Thuraya's handhelds will be widely absorbed in the market by several sectors, such as the oil and gas, NGOs, government and corporate entities, as well as individual users located in remote areas. The handhelds will be available in the Malaysian market through Teknikkom this week.
Thuraya offers the
SO-2510
phone that weighs 130 grams. In addition, Thuraya has the
SG-2520
, which is a dual mode
GSM
and satellite phone. Both phones have GPS capabilities and allow you to connect to the internet. In the future, Thuraya's latest broadband solution,
ThurayaIP
as well as its marine solution,
ThurayaMarine
, will be added to Teknikkom's portfolio of products. ThurayaIP is an
A5
size compact, portable, and mobile satellite broadband solution that has a maximum transmission speed of 444 Kbps and a streaming speed of 384 Kbps. ThurayaMarine is a specialised service for several types of sea vessels ranging from commercial ships to fishing boats and provides voice, data and fax communication and has a robust antenna to suit all sailing environments.