Last year's premier international conference on micro and nano satellites proved to be so successful that an encore conference will be taking place.
KSF Space's second annual International Conference on Micro and NanoSatellites (MNSAT 2018) will be hosted in Rabat the capital of Morocco, November 19-20, 2018, that includes speakers from major aerospace industries such as IEEE Aerospace, Surrey Space Center, GAUSS Aerospace and much more. For information and registration visit.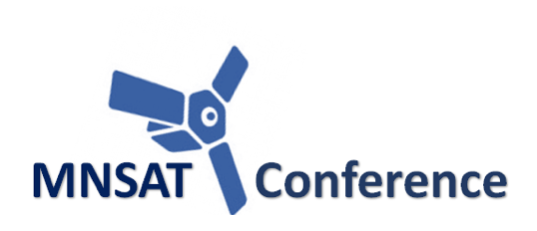 The MNSAT 18 conference, will cover all the aspects of micro/nano satellites including architecture, component technologies, guidance, navigation, control, infrastructure, such as ground station systems and launch opportunities, R&D applications and missions, regulatory issues and education.
The MNSAT 18 is organized with the objective to bring together:
researchers
developers
experts from academia and space industry sectors
nano and micro satellite fabrication
consultants
telecommunication and ground station
launch services
The conference will serve as a forum for the dissemination of state-of-the-art research, development, implementation of micro and nano satellite technologies and the applications involved.
The key objective of MNSAT is to create a program that achieves a balance between theory and practice, academia and industry, systems/tools-oriented research and content creation.
Forecasting ahead to MNSAT 2019's third annual conference will be hosted in Jordan in collaboration with IEEE's Jordan Chapter.
The KSF Space foundation was initially founded to enable cost-effective access to LEO with zero-environmental impact flying solutions. The foundation offers access to near-space and LEO for research and scientific experiments in many fields, such as Earth or Space Observation, biological testing, satellite positioning detection, Earth's magnetic field measurement, radio transmitting, atmosphere science and technology experiments. The foundation encourages universities to develop R&D missions using small sats as these tiny spacecraft have become one of the most important elements in developing future scientific space missions.
KSF Space foundation also recently announced the creation of the world's first Nano-Satellite Engineering Professional Certification "NEP Certificate". The NEP Certification pathway will validate the training and experience of aerospace engineers and experts and will be recognized by major space companies, organizations, foundations and agencies. Some of the industry partners will work with KSF Space to review the content of the course material and accredit the certification by recognizing NEP Certification as world's first and only smallsat specialization and training credential.