E3/Sentinel, a NewSpring Holdings company, has been awarded a contract by the Air Force Space Command (AFSPC) Commercial Satellite Communications Office (AFCSCO) under its General Services Administration (GSA) One Acquisition Solutions for Integrated Services (OASIS) Pool 1 unrestricted contract vehicle.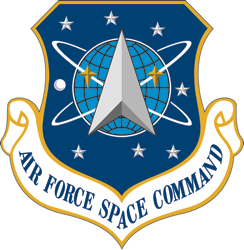 During this five-year, firmed-fixed (FFP) Task Order, E3/Sentinel will support a range of support services for AFCSCO and help transform Commercial Satellite Communications (COMSATCOM) for the U.S. Department of Defense (DoD). This win marks the opportunity for E3/Sentinel to develop an innovative Enterprise Acquisition Strategy Framework (EASF) for COMSATCOM.
Andy Maner, E3/Sentinel CEO, said this was a tremendous win for E3/Sentinel and shows the company's commitment to continuously bringing innovative mission-focused solutions to customers. This win is another step in the firm's efforts to work on the most important missions in government and this certainly represents one of them — the company's people and solutions will be critical to this success."
Lieutenant General (Ret.) J. Kevin McLaughlin, former Deputy Commander of U.S. Cyber Command and E3/Sentinel Board of Directors, added, that this effort is an incredible opportunity for E3/Sentinel to directly impact the new SATCOM Vision for how the DoD uses space-based capability on the battlefield.