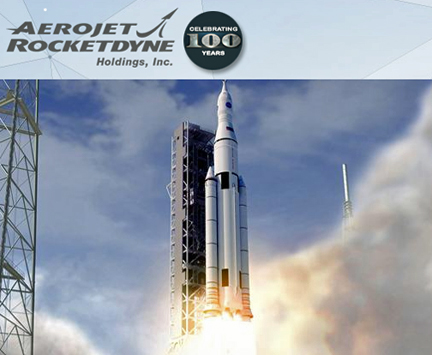 Excellence In Environmental Leadership... why would this be a worthwhile cause for a major firm, such as Aerojet Rocketdyne?
When able to generate electricity for 2,400 single family homes with zero emissions, powers 30 percent of the company's operations in the firms Camden, Arkansas, operations and also provides power to the Arkansas Electric Cooperatives, that's certainly a beneficial result for Aerojet Rocketdyne (NYSE: AJRD). Therein rests the reason for the firm being awarded the 2016 Diamond Award for Excellence in Environmental Leadership. This 12 megawatt (AC) array, located in Highland Park, is owned and operated by Silicon Ranch Corporation.
The total success of this project is due to the success of a collective group of community-minded organizations led by Aerojet Rocketdyne with a common recognition that clean energy must be a component of the future success of Arkansas. These organizations, in addition to Aerojet Rocketdyne, include Southern Arkansas University Tech, Ouachita Electric Cooperative Company, Silicon Ranch, Arkansas Electric Cooperative Company, and Highland Industrial Park Inc.
Aerojet Rocketdyne formally received the Diamond award at the AEF's 49th annual convention on October 7 in Hot Springs, Arkansas.