[SatNews] The Norwegian Battle Lab & Experimentation (NOBLE) has procured trackers and accessories from Track24 Defence in order to conduct experimentation activities related to blue force tracking.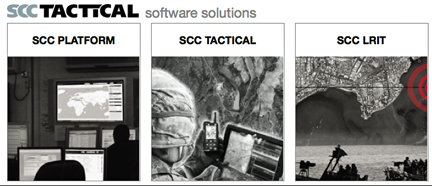 The investment and the deal was conducted through Swedish military C4ISR specialist, MilDef Systems AB. The solution will provide beyond line-of-sight command and control capability at short notice.

Johan Pakarinen, managing director at MilDef Systems AB, said, "Having spent more than ten years in the Swedish armed forces, I understand tactical communications requirements. Traditionally these systems are complicated to setup and require a lot of training and bandwidth. The Track24 Defence solution offers a cost effective way to quickly increase capability and it's easy for operators to use; an hour's training enables them to power up the Track24 units and instantly secure beyond line-of-sight communication for their operations. Combining the advanced tracking devices with tablet computers running Track24 Defence's SCC Tactical software gives commanders blue force tracking and command and control capability wherever they are in the world."

Neil Perriton, Track24 Defence BFT specialist, said, "NOBLE's requirements mirrored those of a number of our military customers: They need a cost effective solution that could be deployed quickly. We, together with MilDef Systems, are particularly pleased to be working with the team at NOBLE."

The deal was completed in July of 2014 and the solution will be fully operational by September 2014.
The Track24 Defence infosite is located at http://www.track24defence.com/