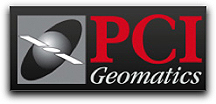 PCI Geomatics has successfully delivered an operational automated system for the orthorectification, pansharpening, and mosaicking of large volumes of satellite imagery to COTESA, a privately held GIS company based in Valladolid, Spain.
The Spanish Government is working with
COTESA
to fulfill its requirements under the
Multinational Geospatial Co-production Program
(
MGCP
), undertaken by 28 NATO nations participating in the production of global high-resolution vector geospatial data.
Employing
PCI Geomatics
' advanced component architecture (
GeomaticaX
), the highly automated system is used to operationally process high resolution satellite imagery from
QuickBird
,
IKONOS
, and
SPOT-5
. The volume of data to be processed with PCI Geomatics'
ProLines
is estimated at 10,000 images over a three year period. PCI's Proline system is highly modular, providing COTESA the ability to easily add additional processing capability, thus increasing throughput and performance as required.