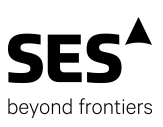 Orange shows their colors in Central African Republic, in partnership with SES Networks as they unveiled their new high-speed internet connectivity solution for enterprises, prior to the launch of the service in the country.
The solution, enabled by SES Networks, uses IP Transit architecture and delivers a fully managed service with low latency and high throughput IP transit capabilities. The new service is designed to provide superior quality internet connections of up to 2 Gbps, via the SES Medium Earth Orbit (MEO) satellite fleet.

Corinne Lozé, CEO at Orange Central African Republic said that they are delighted to launch this service today, as this is a real game-changer. Now businesses in the Central African Republic will be able to unleash their growth potential and avail themselves of all the benefits high-speed connectivity brings, and that the advantage of the satellite-based solution is that it brings connectivity even in remote areas, where terrestrial telecoms infrastructures are not sufficient. In addition, MEO services are able to provide fiber-like speeds, making this solution ideal for a country as vast as the Central African Republic.
Carole Kamaitha, Vice President Sales Africa at SES Networks added that this new service launched by Orange opens a new era in enterprise connectivity in the Central African Republic, and with an additional layer of resiliency, this reliable, high-speed, and low latency connectivity will enable local companies to use cloud applications, help improve productivity and grow their businesses.