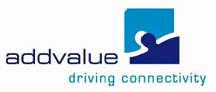 [Satnews] Addvalue Innovation Pte. Ltd. ("Addvalue"), a wholly-owned subsidiary of Addvalue Technologies Ltd, announces the company's space qualified, satellite-based, data relay terminal that had been integrated into the VELOX-II satellite, was successfully launched into a Low Earth Orbit (LEO) on December 16, 2015, by an Indian rocket.
The VELOX-II satellite, which was built by Nanyang Technological University (NTU) under a contract by Addvalue, carries the Addvalue's proprietary data relay terminal as the primary payload. Also aboard the rocket launch were other Singapore developed satellites. The Addvalue's data relay terminal is an essential component of its planned Inter-Satellite Data Relay System ("IDRS"). Addvalue first announced its joint collaboration with NTU to test its IDRS concept on the VELOX-II satellite in November of last year.
Addvalue's IDRS is an innovative new service that addresses a long standing constraint on the operation of LEO satellites. Currently, communication with LEO satellites is only available when the satellite is within sight of an Earth Station. Further, this limited connectivity is available only on a rigid time schedule based on the particular LEO satellite orbit and the geographic placement of the Earth Stations. Thus, LEO satellite operators must contend with communication links that are not available on a 24/7 basis. With the launch of the VELOX-II satellite, Addvalue will be able to demonstrate the technical feasibility of IDRS, its new LEO satellite link, to provide high capacity on-demand 24/7 two-way IP-based data services for LEO satellite missions.
Addvalue will begin evaluating the performance of its IDRS data relay terminal once the VELOX-II satellite platform is declared operational.
---
February, 2016—SmallSat Symposium To Present The "Big Opportunities"

For a thorough immersion in the smallsat market segment, consider attending the upcoming, two-day and extremely important SmallSat Symposium. This highly informative symposium will be conducted on Tuesday, February 23, and Wednesday, February 24, 2016. The event will occur at the Hogan Lovells Conference Center in Silicon Valley, California, and is organized and sponsored by Satnews Publishers.
For further details and to register, please visit http://www.smallsatshow.com/?page_id=18