[SatNews] RigNet, Inc., has been busy communicating in the world of oil and gas.
RigNet, a global provider of managed communications solutions for the upstream oil and gas industry,
today announced it has signed an agreement with Stratos Global to become an authorized distributor of Inmarsat and Iridium mobile satellite services (MSS) provided by Stratos.
The agreement establishes
RigNet as a Stratos Channel Partner,
enabling it to deliver
remote-communication solutions to its customers in the drilling, production and energy maritime markets.
 Leading MSS solutions,
including Inmarsat's FleetBroadband and BGAN, and Iridium's 9555 handheld phones and OpenPort global IP data service,
will provide RigNet customers with more options for mobile satellite connections and integrated backup communications.
"RigNet's new status as a Stratos Channel Partner will enhance our ability to provide customers with global connectivity and support, even in the most rugged and remote environments around the world," said
RigNet CEO
Mark Slaughter
.  "Inmarsat and Iridium services will further enable RigNet to deliver the most optimal solutions for our customers' remote communications needs."
Using
compact antennae, FleetBroadband from Stratos provides cost-effective, high-speed data and voice communications
available simultaneously
at speeds up to 432kpbs.
 The service also provides on-demand guaranteed IP data rates, regardless of the vessel's location.  
BGAN from Stratos uses portable, lightweight terminals to provide simultaneous, high-speed data (up to 492 kbps) and voice connectivity. 
It further enables RigNet's customers to connect to e-mail, Internet and corporate data networks from remote locations worldwide.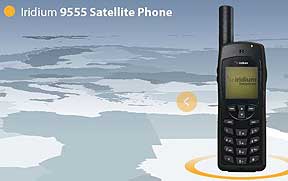 Iridium 9555 handheld satellite phones, weighing less than one pound, deliver voice, global paging, and SMS and data services.  
Iridium OpenPort from Stratos is the world's first and only truly global IP satellite data network.
With always-on Ethernet and three voice lines that can be used simultaneously, the service delivers reliable, cost-effective communications for shipping, fishing, workboat, research and crew-calling markets around the globe.  
RigNet's customers deploying Inmarsat's FleetBroadband and BGAN services from Stratos, as well as Iridium OpenPort from Stratos, can make full use of the wide range of services known as The Stratos Advantage to ensure optimal communications performance, management control and cost efficiency.
  The Stratos Advantage services, including Stratos Dashboard, provide users with cost and traffic control, high-usage metering, firewall management, data optimization, real-time traffic overviews, instant remote provisioning, high security options, easy VPN access, messaging services and a full IP range.
Stratos President and CEO
Jim Parm
said, "With its broad global reach and strong reputation for customer service, RigNet is ideally qualified to become the newest Stratos Channel Partner.  We look forward to supporting RigNet and its customers with optimal service availability and all the benefits of The Stratos Advantage portfolio."