[SatNews] "We deployed our own network of ground stations because nothing like it existed when we began."
Spaceflight Networks, Spaceflight Industries' line of business providing cost-effective satellite communications and data services, announces partnerships with satellite data company Spire Global, Inc. and spacecraft radio providers Tethers Unlimited, BitBeam Inc. and Syrlinks. The partnerships will support Spaceflight Networks as it builds out its "cell phone network for space," a low-latency data network to meet the communications needs of the burgeoning small-satellite sector.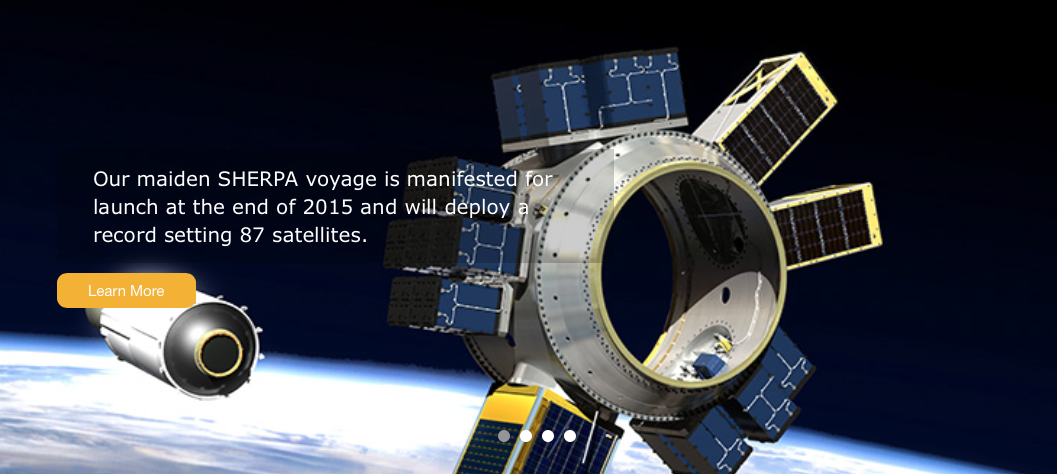 "The small-satellite revolution requires massive improvements in latency, data throughput and operating costs compared to what is available today," said Jason Andrews, CEO of Spaceflight Industries. "With Spaceflight Networks, we are building out that enabling infrastructure and are pleased to have Spire, Tethers Unlimited, BitBeam and Syrlinks as key partners in that initiative."
Spaceflight Networks launched in July 2014 to address the need for cost-effective communications and operations for small satellites. Its network is unique in that it has standardized both the ground and spacecraft radios and communications protocols to simplify integration for its customers. By providing radios that work out-of-the box, with published pricing for compatible radios and data plans, Spaceflight Networks provides a simple, enabling approach to communications for its customers.
Under its partnership with Spire, Spaceflight will market and offer ground communication services using Spire's global network of UHF and S-band stations. This adds nine existing sites to Spaceflight Networks' current sites in Seattle, Alaska and New Zealand, and will bring the total to 24 stations online by the end of 2015 and more than 45 online by the end of 2016. Including multiple provider stations under the unified Spaceflight Networks interface, Spaceflight Networks is enabling unprecedented access to a low-cost ground station network.
"We are thrilled to partner with Spaceflight Networks in this mission," said Chris Wake, head of business operations for Spire. "We deployed our own network of ground stations because nothing like it existed when we began, and we knew that low-latency is essential to capture the real value from a constellation of small satellites—Spaceflight is now making that value readily accessible."
Tethers Unlimited, BitBeam and Syrlinks are producing spacecraft radios that support Spaceflight Networks' S-band, X-band and UHF-equipped ground stations. The partnership between these radio manufacturers and Spaceflight Networks enables immediately compatible end-to-end communications solutions for Spaceflight's customers.
"Our offerings span use cases from low-rate telemetry and command links to high-bandwidth X-band downlinks at hundreds of megabits per second," said John Springmann, lead architect for Spaceflight Networks. "These radios and communication services can be used on cubesats, but also scale up to support much larger microsats and smallsats, providing flexibility for our customers."