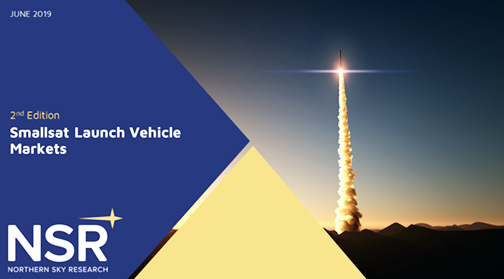 Now available is NSR's Smallsat Launch Vehicle Markets, 2nd Edition (SLVM2), an industry leading resource for evaluating the emerging smallsat launch market across the globe — the report builds on NSR's extensive experience in evaluating satellite production and launch capabilities worldwide.
This critical report includes extensive analysis of current smallsat launch initiatives, the main actors, customer segments, technologies, competitive environment, funding, technology readiness and capabilities assessment of new emerging launchers servicing the commercial smallsat market.
The report also includes an in-depth analysis of launcher capabilities and success factors to help readers evaluate maturity of the numerous players in the market today. NSR also examines geographic and logistical considerations, considering active and proposed launch sites applicable to dedicated smallsat launchers, as well as regulatory and geopolitical risks and their impact on the development timeline of these emerging initiatives.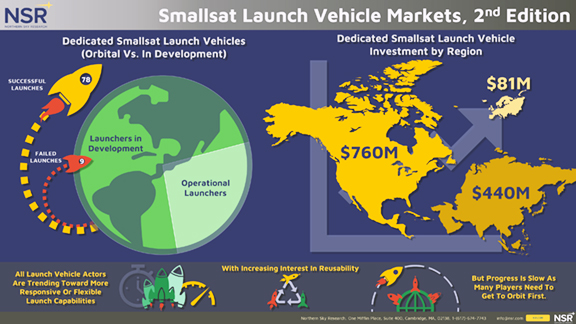 Drawing on the findings of NSR's Small Satellite Markets report on the quantity of smallsats to be launched in the next 10 year period, this report forecasts the size of the market opportunity for dedicated smallsat launchers. This study also provides a look at current and future trends for price per kg. to LEO, launches and associated base revenues for smallsat launchers for the 2018-2028 period.
To learn more about this report, please access this direct infolink...