Gilat Satellite Networks Ltd. (NASDAQ, TASE: GILT) has revealed that NTV-Plus has selected the broadband service developed by Eutelsat Networks and powered by Gilat's high-performance VSATs to offer high-speed Internet to DTH subscribers across the European part of the Russian Federation.

Gilat's satellite solution provides affordable high-quality broadband, leveraging multi-beam high throughput capacity on the Express AMU1/EUTELSAT 36C satellite, whose wide-beam capacity is already used by NTV-Plus for TV broadcasting. The service is based on Gilat's leading broadband VSATs, Gemini (for enterprise) and the innovative Scorpio (for consumers), VSAT-in-a-Box outdoor terminal, both supporting self-install and automatic service activation.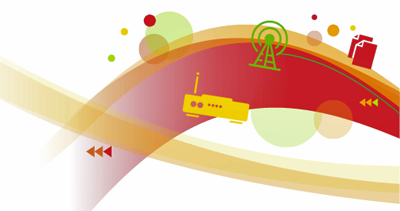 DTH providers in Russia, looking to bring Internet service to their subscribers, are embracing the fast growing broadband over satellite market. NTV-Plus has joined this flourishing market, offering Gilat's high-performance VSATs for internet service to their installed base. The Service is intended for private consumers and corporate customers in unserved and underserved locations.
Dmitry Mozzhegorov, the Chief Information Officer at NTV-Plus, noted that as the significance of the Internet grows, and digital information becomes a key component of personal and business lives, the provisioning of high quality broadband services to subscribers through the use of Gilat's reliable satellite modem is an important company goal.
Michal Aharonov, VP Commercial at Gilat, noted that broadband over satellite has become a reality with HTS, which now answers the market demand for affordable plentiful and quality data connectivity. More and more MNOs and DTH providers are using broadband over satellite as a mainstream vehicle to acquire new consumers as well as to reduce churn and Gilat's leading technology ensures that the company is a major actor in this 'broadband for the masses' revolution.