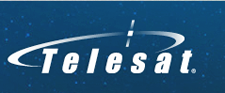 The goal of providing universal and cost effective fiber-like connectivity has proved elusive for the communications industry and slowed the world's digital transformation.

Telesat's LEO constellation will enable and accelerate this transformation by providing high performing, cost effective, fiber-like connectivity anywhere on the planet for business, government and individual users. The company's patent-pending constellation design will leverage advanced technologies while using a combination of polar and inclined orbits to create a next-generation, global telecom system with what the company describes as unmatched communications advantages:
High, Flexible Capacity – Gbps links to individual customers and multiple Tbps of total system capacity. Telesat's design will allow capacity to be dynamically allocated where it's needed providing, for example, ample communications resources for busy airports, military operations on land, sea and air, in major shipping ports, large remote communities and other areas of concentrated demand.
Low Latency – Typically, 30-50 msec round trip latency, more than 10 times better than what GEO satellites can provide. Voice, video and web services (including encrypted web services) will operate at full speed, just like on terrestrial networks. In some cases, Telesat's LEO constellation latency will be better than terrestrial fiber.
Low Cost to Customer – Transformative economics with cost/Mbps at, or lower than, the lowest cost systems now in the market, or being developed. This advantage is enabled by a system design that drives maximum possible efficiencies from Telesat's available spectrum and other network resources.
Global Connectivity – Services anywhere on the globe, even in the most remote locations such as oceans, deserts, hostile areas, and the polar north and south.
Plug & Play - An open-architecture approach based on DVB S2X standards. Network interfaces will be compliant with Layer 2 and Layer 3 internet standards.
Unmatched Security & Resilience – Telesat's LEO system will use optical inter-satellite links to directly connect locations anywhere on Earth and bypass third-party networks, providing a higher level of service integrity than alternative systems. Further, with multiple satellites available to each user regardless of location, along with multiple beams on each satellite plus the ability to reshape beam patterns across the Earth, Telesat LEO will provide superior protection against interference and a level of resiliency never before available with space-based networks.
Telesat's LEO system is optimized to deliver enterprise-grade connectivity services and broadband access to the internet — the system will deliver a compelling internet experience for those in unconnected and under-served remote communities. Enterprise customers will also benefit by having a universal standard of high performing broadband wherever their operations require.
Telesat's project plans are aggressively moving forward... the start of global LEO service is targeted for 2021. Telesat has obtained worldwide priority rights to the use of approximately 4 GHz of Ka-band spectrum, which is ideal for high performing broadband networks. Two phase-1 Telesat LEO satellites are set for launch later this year (2017).