Score! And they did with this season long contract with the defending champions.
ONE CONNXT announces a season-long agreement with ONE World Sports to provide video transport services for the defending NASL Champions, New York Cosmos, from origination in Long Island, New York to ONE World Sports' Stamford headquarters.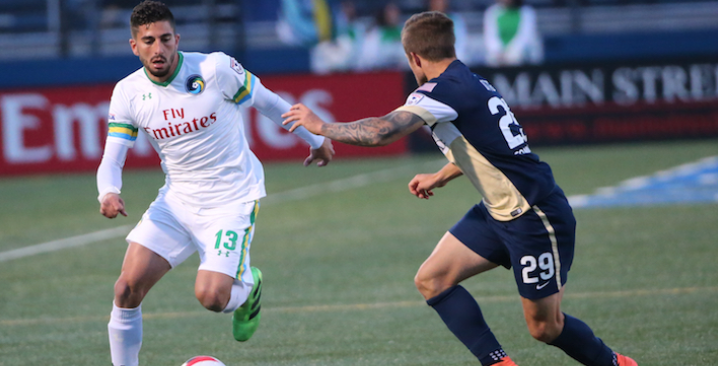 "After careful review, we chose ONE CONNXT's transport solution to send the Cosmos' home games back to our headquarters in Stamford and ultimately to our viewership in the United States," stated Bob Brown, Vice President Production and Operations for ONE World Sports. "We are extremely excited about the quality, speed and low cost of ONE CONNXT's video transport capabilities and they have a proven track record handling our most coveted properties, and now the New York Cosmos."

"ONE CONNXT'S dynamic encoding and transport solution was able to once again provide the best, most economical solution for ONE World Sports to deliver superior quality video for the two-time NASL Champion New York Cosmos home games," stated Chris Lavin, ONE CONNXT's Chief Technology Officer. "We are proud that our extensive network supplied exactly what ONE World Sports needed to accomplish their goals of first rate broadcast video, with minimal effort and simplicity of deployment all season long."
Visit ONE CONNXT at Booth SU10225 during NAB 2016 in Las Vegas April 17-21.