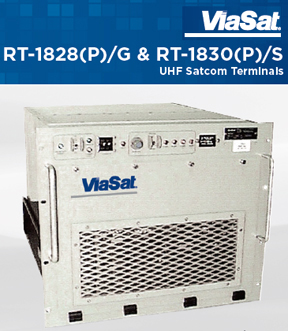 [SatNews] ViaSat Inc. (Nasdaq: VSAT) has successfully implemented an Integrated Waveform Network Control Station (IW NCS) for...
...the United Kingdom Ministry of Defense (MOD). The IW is designed to allow the UK MOD to make the most efficient use of its UHF SATCOM assets with seamless voice and data assignments across 5 and 25kHz UHF channels. Additional benefits include significantly improved voice quality and interoperability with U.S. military forces in theater. The turnkey Initial Operational Capability (IOC) installation includes ViaSat RT-18xx based terminal hardware together with UHF SATCOM antennas from Spirit River PTY LTD.
The successful installation and testing of the IOC is a major milestone toward providing the UK MOD with advanced UHF SATCOM networking. The next phase, Final Operational Capability (FOC), will enable the UK MOD to plan and control two IW master channels simultaneously and include built-in failover redundancy.