[SatNews] XCom Global, Inc., a provider of low cost wireless Internet access rental services for international travelers, has announced their support for the efforts of The Greatest Generations Foundation (TGGF).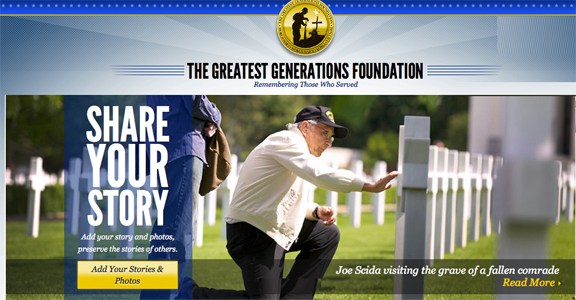 TGGF is the only non-profit organization devoted to helping veterans return to their battlefields and enabling closure of their war experiences while at the same time documenting these visits to educate youth about key war events and their relevance. "Just in the first half of 2015, we've taken veterans to Australia and Japan and have upcoming trips planned to Italy, Turkey, England, France, Germany and Russia," said Timothy Davis, founder and president, The Greatest Generations Foundation. "Having a reliable Internet connection while we travel is essential for communication, coordination and working on our documentation in the field. We are so grateful that XCom Global has generously agreed to provide Internet connectivity for us as we take our nation's heroes on these important journeys."
"The mission of TGGF is an important one," said Joe Fennell, Chief Operating Officer (COO), XCom Global, Inc. "We are pleased to be able to do our part to support their noble efforts and to honor our nation's veterans. Everyone needs 24/7 connectivity when they travel abroad no matter what mission they are on. Our mobile hotspot rental service is the best way to ensure a reliable, secure connection no matter your destination."
Founded in 2004, TGGF is a non-profit international organization dedicated to promoting recognition and respect for war veterans of past and current conflicts while enhancing historical education for today's youth and tomorrow's leaders. TGGF works to ensure that the honor and sacrifice of these veterans is never forgotten, nor that the value of their deeds be allowed to disappear into the annals of history. Since its inception, TGGF has directly touched thousands of veterans' lives through a multitude of battlefield programs, organized programs to national and international destinations, and other activities.
XCom Global's high-speed Internet access rental service provides international travelers unlimited data usage and the freedom to wirelessly roam abroad in over 175 countries around the world. Travelers arrange for their coverage before they set out on their trip so they can have an affordable data connection upon arrival. No technical expertise or unauthorized unlocking is required to receive a private and secure Wi-Fi connection, including support for WPA2 and VPN pass-through. Customer service is available 24 hours a day.