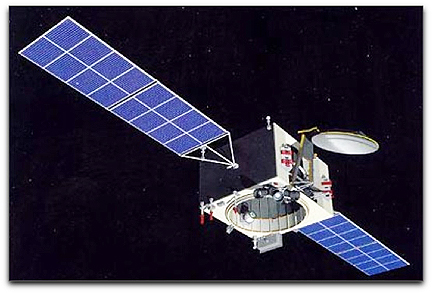 Kazakhstan's first satellite, KazSat-1, has been placed into orbit for a 'space burial,' the country's mission control reported last Friday.
The $100 million communications satellite, built for Kazakhstan by Russia's
Khrunichev Space Center
, was put into orbit approximately 36,000 km above the Earth in June 2006. Featuring eight Ku-band transponders for landline communications and four Ku-band transponders for TV transmissions, it was designed for broadcasting, fixed satellite communication, and data transmission for Kazakhstan and Central Asia. In June 2008, control of
KazSat-1
was lost, restored, and then, in October 2008, lost permanently. In early August of this year, a decision was made to discard it, as the satellite posed the threat of collision with other satellites. KazSat-1's manufacturer-guaranteed service life was 10 years.