Arabsat has announced that BERBÈRE TV, the window to Berber cultural world and a leading North African commercial broadcaster, will broadcast their "Maghreb Bouquet" via the Arabsat BADR-5 Satellite.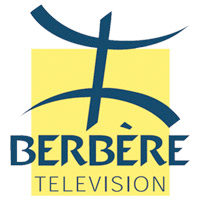 The BADR-5 Maghreb Bouquet will broadcast BERBÈRE TV, BERBÈRE JEUNESSE and BERBÈRE MUSIC in addition to satellite radio channels Berbère Radio and Antinéa Radio to the Maghreb communities.
With this new phase of expansion on Arabsat BADR-5 Maghreb Bouquet, BERBÈRE TV is delivering on their vision to reach all of the homes in the Maghreb countries with their rich culture and entertaining TV and radio programming.
Khalid Balkheyour, thje President and CEO of Arabsat, stated his company is committed to continuing their efforts to partner with premium broadcasters to provide to Arab communities with high quality entertainment content that adheres to the region's cultural and social values — we are happy to welcome BERBÈRE TV channels and radio on board, a great addition to the Arabsat neighborhood.
The BERBÈRE TV channels and radios frequency:
Satellite: Arabsat BADR-5 @ 26 degrees East
Coverage: North Africa
Frequency: 12 303 MHz
Polarity: Horizontal
Symbol Rate: 27500
FEC: 5/6
Transmission: DVB-S
Modulation: QPSK