[SatNews] Front Porch Digital has announced that Frost & Sullivan has recognized Front Porch Digital with the 2013 Global Frost & Sullivan Customer Value Leadership Award.
After recent analysis of the digital archiving and media asset management market, Frost & Sullivan determined that Front Porch Digital is leading the competition in a highly competitive and price-sensitive market through its DIVASolutions and cloud-based LYNX(sm) platforms.
"Frost & Sullivan is a well-respected voice in the world of business growth and leadership," said Mike Knaisch, Front Porch Digital president and CEO. "To receive this prestigious award is proof positive that our customer-centric approach to workflow improvement has worked to ensure our customers see a noticeable return on their investment."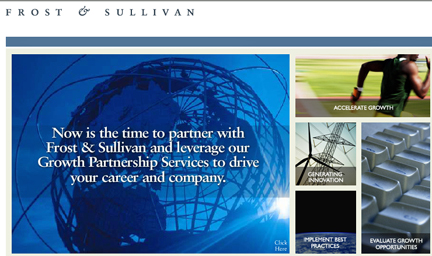 Frost & Sullivan found that, unlike large media companies and broadcasters that can afford to invest in expensive digital archiving and media asset management solutions, regional and local broadcasters shy away from complex, high-cost solutions despite the acute need to manage exploding amounts of digital data. Its research showed that Front Porch Digital bridges this market gap and leverages the unique opportunity to cater to cost- and quality-conscious clients.
Front Porch Digital's DIVASolutions can manage content from production through delivery and archiving with a series of collaborative workflow solution suites. The Frost & Sullivan research showed that DIVASolutions are well-accepted by price-sensitive customers that seek pure archival management solutions, which are now required in a workflow that must control and manage live feeds. Adopters have proved to have more efficient workflows in terms of the number of promos that go on air at a given time and the benefits of increased library space in cloud.
Front Porch Digital is also one of the earliest in the industry to offer solutions optimized for CSM through the cloud. The LYNX cloud-based disaster recovery and media asset storage service was pilot-tested in many parts of Europe and the U.S. in 2012. Over the past 11 months, the company has collaborated with some of the largest media companies in the world to manage production content on live platforms with LYNX. In addition to contributing toward substantial cost-savings over expensive on-premise deployments, LYNX can also be seamlessly integrated with DIVASolutions workflows.
Each year, Frost & Sullivan presents the Global Frost & Sullivan Customer Value Leadership Award to the company that has demonstrated excellence in implementing strategies that proactively create value for its customers with a focus on improving the return on the investment made on its services or products. The award recognizes the company's extraordinary focus on enhancing the value that its customers receive. Award-winning companies go beyond simply good customer service, which leads to improved customer retention and, ultimately, customer base expansion.
The customer value leadership award is a part of the Frost & Sullivan Best Practices Awards, a group of awards that recognize companies in a variety of regional and global markets for demonstrating outstanding achievement and superior performance in areas such as leadership, technological innovation, customer service, and strategic product development. Industry analysts compare market participants and measure performance through in-depth interviews, analysis, and extensive secondary research in order to identify best practices in the industry.
For more Front Porch Digital information: http://fpdigital.com/
Frost & Sillivan's infosite is located at: http://www.frost.com/prod/servlet/frost-home.pag