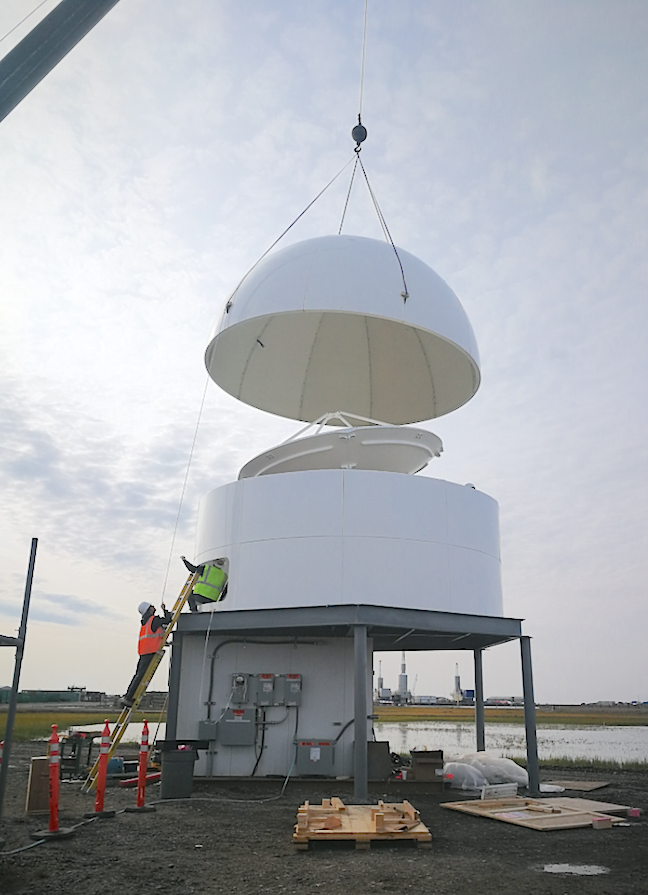 RBC Signals has established a new ground station way up north. This a multi-national company enabling flexible and cost-effective space communications services, announced the completion of its new ground station located in Deadhorse, Alaska.
Built, owned and operated by RBC Signals, the new ground station includes a multi-antenna UHF array and a 4.5m S/X-band antenna. The site expands the firm's global space communication network and provides dedicated capacity for supporting polar orbiting satellites.
Strategically placed in the northeastern portion of the state of Alaska, near Prudhoe Bay, the new antennas provide satellite operator customers with a compelling ground station alternative to other high latitude locations that have political sensitivity, challenging regulatory hurdles, or antenna crowding issues. The ground station is ideally suited for satellite operators that prefer an antenna site in a U.S. jurisdiction.
Christopher Richins, founder and CEO of RBC Signals stated that as demand grows from operators deploying satellites in polar orbits, there is an increased need for ground stations in high latitudes that are not experiencing availability issues due to antenna density in legacy sites. With the introduction of these antennas, they are executing on their vision of the multi-mission ground station. This new ground station can be multi-tenant, has multiple software-defined radios, and is capable of edge computing and storage, with excellent data backhaul bandwidth.
The new ground station site joins RBC Signals' expanding global network, which now includes 63 antennas in over 40 locations. The firm's communication capabilities have also grown to include VHF, UHF, S-, C-, X-, Ku- and Ka-bands.
Richins added that the industry already recognizes them for their shared economy model which networks partner-owned stations across the globe to provide satellite customers with flexible and affordable services. But their network also includes company-owned stations to ensure they are able to meet the guaranteed capacity requirements of a diverse set of customers.
The Deadhorse, Alaska ground station is now fully operational and available for use by RBC Signals customers.