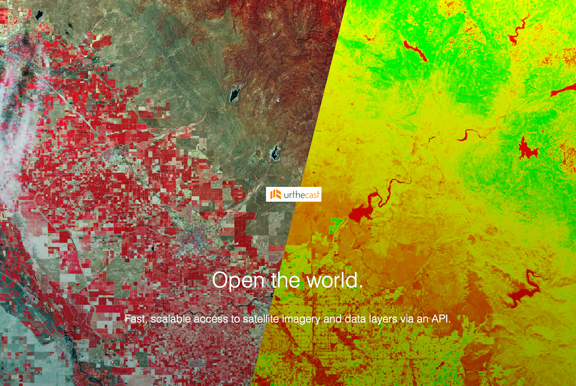 [Satnews] UrtheCast Corp. (TSX:UR) ("UrtheCast" or the "Company") announced that the company has been awarded the Euroconsult prize for 'Strategic Transaction of the Year.'

The award was presented to the company on September 18 during the 2015 Summit On Earth Observation Business in Paris, as part of the World Satellite Business Week event. The event is considered to be the pre-eminent space industry conference in the world with more than 40 countries taking part, representing 95 percent of the satellite industry. The prize was awarded to UrtheCast for the July acquisition of the Deimos Imaging satellites and operations.

Euroconsult's Annual Earth Observation Business Awards recognize companies that are transforming and driving the satellite industry, contributing to its growth and innovation. Rigorous quantitative and qualitative methods were applied in the assessment, which was based on a company-by-company performance analysis and assessed by experts from Euroconsult, the leading global research and analyst firm specializing in the Space and Earth Observation (EO) sector. For 18 years, Euroconsult has recognized its industry winners in Paris during the World Satellite Business Week, a leading EO industry event.
Executive Comment
"We would like to extend our thanks to Euroconsult and the jury," said Wade Larson, UrtheCast Co-founder, President, and Chief Operating Officer. "With this acquisition, we have combined two remarkably strong teams, and to be awarded for that transaction is a testament to not only the hard work of UrtheCast, but also to the efforts of the Deimos Imaging organization and its leadership. As a result, our customers are now set to reap increasingly strategic EO insights."